Accusations Fly Against Camping World CEO After Major NASCAR Exit Announcement
Published 07/28/2022, 9:45 AM EDT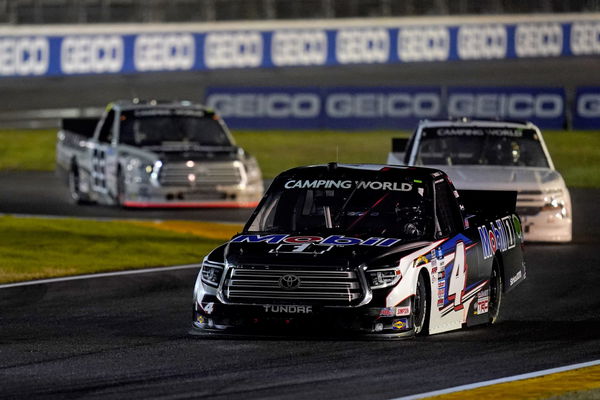 Marcus Lemonis of the Camping World and Gander Outdoors companies has confirmed that they will no longer be sponsoring the NASCAR truck series from 2023. Amidst this news breaking through, a journalist was lied to when asked about the future of the sponsorship by Lemonis.
ADVERTISEMENT
Article continues below this ad
The journalist accused that, Lemonis told him that no decision had been made about the sponsorship agreements. However, just a few hours later, Lemonis went out and delivered the news of their exit. This started a Twitter rant between two journalists and Marcus Lemonis.
ADVERTISEMENT
Article continues below this ad
Fans were not happy with Lemonis' blatant lie, as claimed by Jeff Gluck.
Let me get this straight…a reporter contacted @marcuslemonis to verify some information. Reporter got lied to, which allowed Lemonis enough time to stall and release the info himself. Nice. 😒 https://t.co/FzF6JuOA5E

— Jeff Gluck (@jeff_gluck) July 28, 2022
Eh, I mean, that is a Lemonis thing to do, but I also can't really blame him for wanting the be the source of his own company's news.

— Going in Circles (@Here4Racing) July 28, 2022
Then he could just say no comment instead of saying nothing has been decided and then putting out a statement shortly thereafter. Reporter was extending him a courtesy with a chance to comment instead of just reporting it straight out even though it was decided long ago.

— Jeff Gluck (@jeff_gluck) July 28, 2022
Jeff, with respect that you have earned, you weren't on the call

— Marcus Lemonis (@marcuslemonis) July 28, 2022
How about you explain what was on the call then instead of just saying "you weren't there so you don't know?"

It makes it look like a he said-she said type deal with you and Jordan.

— Jake Metivier (@JakeMetivier78) July 28, 2022
You look super petty saying this. Jordan has zero reputation of lying or misleading anyone. If you have an issue with his tweet, you should specify what it is instead of impugning his word.

— Cassie (@CassieFambro) July 28, 2022
We both know that's not how the conversation went. But I'm sure you appreciated me sending you the DM a and calling you back within an hour as you requested

— Marcus Lemonis (@marcuslemonis) July 28, 2022
Considering how much Lemonis has invested into the sport, he does hold a right to be the source of his own news. But it seems a Twitter drama was more suited to soup up the news.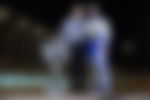 NASCAR Camping World Truck Series Playoffs grid officially decided
With the regular season complete, the Truck Series now has an official playoff grid approved for the upcoming playoff race starting from July 29th at Indianapolis Motor Speedway.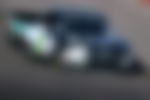 The current Playoff grid is as follows –
ADVERTISEMENT
Article continues below this ad
Zane Smith with 2037 points
Chandler Smith with 2022 points
Ben Rhodes with  2017 points
John Hunter Nemechek with 2,016 points
Stewart Friesen with 2,013 points,
Christian Eckes with 2,007 points
Ty Majeski with 2,006 points
Carson Hocevar with 2,005 points
Grant Enfinger with 2,002 points
Matt Crafton with 2,001 points
Watch This Story: Ty Gibbs Gets the Better of Kyle Larson
ADVERTISEMENT
Article continues below this ad
Currently round of 10's will start on 29th July from Indianapolis before moving on to round of 8's from the 15th of September at the Bristol Motor Speedway. The final championship race will take place at the Phoenix raceway on the 4th of November 2022.  The grid also contains two previous winners of the Truck Series who are the current defending champion Ben Rhodes and 2013, 2014, and 2019 champion Matt Crafton.
Who do you think will emerge as the 2022 NASCAR Truck Series champion? let us know in the comments below!