After Indianapolis Win Chase Briscoe is Looking Forward to Kentucky
Published 07/08/2020, 8:57 AM EDT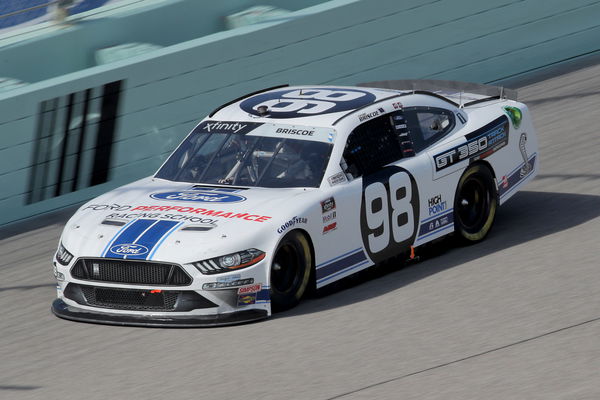 Recently, Chase Briscoe wrapped up a fifth NASCAR Xfinity win at the Indianapolis Motor Speedway. Now, the 25-year old is looking forward to continuing his winning streak at the next race in Kentucky.
ADVERTISEMENT
Article continues below this ad
Speaking to Fox NASCAR's Jamie Little, Briscoe opened up on his thoughts ahead of the weekend. He said, "I can't wait to get going and hopefully continue this roll.
"We've had a really good year so far and we need to continue this trend. It's been really cool for me to be able to drive these race cars."
ADVERTISEMENT
Article continues below this ad
What is Chase Briscoe targeting?
In terms of long-term goals, Briscoe declared that he is targeting at least 8 wins. With five wins under his belt, the double-header in Kentucky provides a golden opportunity to close in on that target.
However, he confessed that he has not always had the best luck there, but is eager to change that dynamic.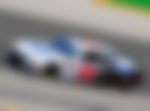 Briscoe is confident that he possesses a good car to guide him to victory for the doubleheader. Though he is also firmly aware that former Xfinity teammate Cole Custer, will be a massive threat.
ADVERTISEMENT
Article continues below this ad
This is because Custer performed exceptionally well at the Kentucky Speedway back in 2019. During that particular race, Custer held the lead for nearly 88 laps and stormed to victory lane. Meanwhile, Chase Briscoe could only muster a measly fifth-place finish at the track.
"I feel like from an experience standpoint and a confidence standpoint, I'll be way better this year," Briscoe told SiriusXM NASCAR Radio. "I'm looking forward to going there and trying to get two wins."
He continued, "Normally if you have a bad race you gotta wait a whole 'another week to get back behind the wheel. And we're fortunate to have another chance the next day.
ADVERTISEMENT
Article continues below this ad
"It kind of goes back to Homestead this year. Saturday, we had an issue and felt like we were the best car but we were able to redeem ourselves Sunday. Hopefully you're there this week and get two wins."