After "Mad" Tony Stewart, Kevin Harvick Takes Brutal Dig at NASCAR Over "Crappy Ass Parts"
Published 11/27/2022, 9:45 AM EST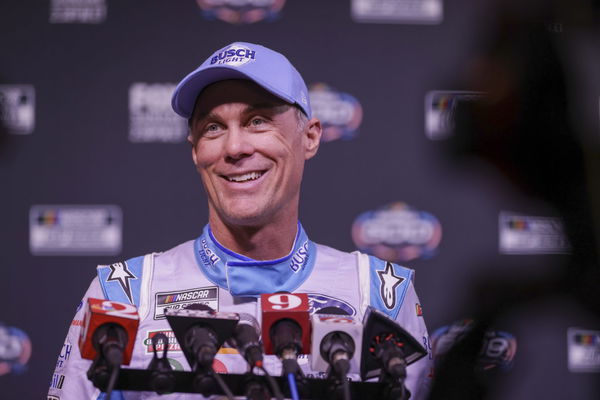 Kevin Harvick had a very peculiar season in 2022. For the longest time, the veteran suffered from inconsistency, but then, he won a couple of races, back-to-back, qualified for the playoffs, then exited swiftly as well.
Yet these were only the things pertaining to racing.
Harvick's 2022 covered more than just racing.
ADVERTISEMENT
Article continues below this ad
This is because the Stewart-Haas Racing driver, along with Denny Hamlin, became an advocate for driver's safety with the controversial Next Gen car, firing fiery comment after comment, week after week, toward NASCAR.
At one point, Harvick himself came out of a burning car in Darlington, leading to one of his more iconic rants, one which birthed an entire line of merchandise, merchandise which recently got an update.
The 1x Cup champion recently endorsed the addition of a new black shirt and hat with the slogan, "Happy's Crappy-A** Parts 4 Less," on them.
It's worth mentioning that along with Harvick, his boss and former driver Tony Stewart too expressed his frustrations with NASCAR pretty directly late in the season.
"I'm not going to talk about it," Stewart said per NASCAR on NBC. "I'm so mad at NASCAR right now, I'm not talking about it."
WATCH THIS STORY: NASCAR World In Disbelief Over Brawl In Race Amid Bubba Wallace-Kyle Larson Cloud Over Driver Behaviour
Kevin Harvick blasted NASCAR after his fire-laden exit from Darlington
In his post-race interview, Kevin Harvick didn't hold back one bit on NASCAR, leading to his merchandise's slogan, "Happy's Crapy-A** Parts 4 Sale," an instant classic among fans.
ADVERTISEMENT
Article continues below this ad
"I'm sure it's just crappy parts on the race car like we've seen so many times. They haven't fixed anything. It's kind of like the safety stuff. We just let it keep going and keep going," Harvick ranted, according to Yahoo. "The car started burning and as it burned, the flames started coming through the dash."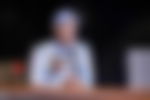 The veteran described he ran "a couple laps" but then as the fire began spreading, he began to learn of the danger, something he termed, "a disaster for no reason." 
ADVERTISEMENT
Article continues below this ad
"We didn't touch the wall. We didn't touch a car and here we are in the pits with a burned-up car and we can't finish the race during the playoffs because of crappy-ass parts," he added.