AJ Allmendinger to Race Full-Time for Kaulig Racing in the 2021 Xfinity Series
Published 12/01/2020, 9:47 PM CST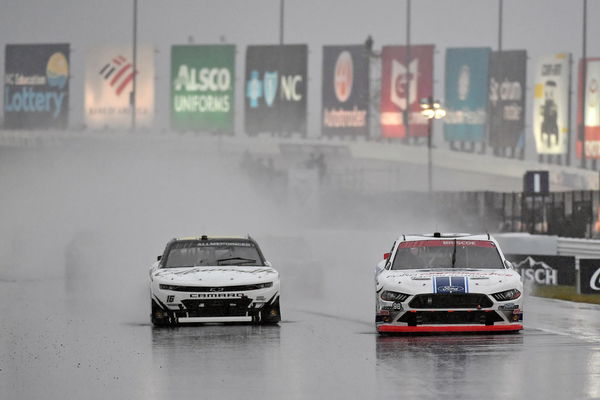 ---
---
For the 2021 Xfinity Series season, the Kaulig Racing team is set to add a third full-time car. As for the driver piloting it, it is none other than AJ Allmendinger.
ADVERTISEMENT
Article continues below this ad
Suffice to say, the team made a bit of production when breaking the news on social media. The scene began with President Chris Rice was making a call to Allmendinger.
The scene cut to the driver enjoying a nice drink with his dog, before picking up the call. When Allmendinger finally picked up, Rice cut to the chase and declared that 2021 was his year.
ADVERTISEMENT
Article continues below this ad
Initially, the 38-year-old was hesitant and said that he was enjoying semi-retirement. Unperturbed, Rice told him to think about the offer, and AJ assured him that he would.
Cue a dream sequence where he is playing golf, but things don't work out well for him. After shaking his head, he settles for another dream sequence, this time he is winning a race for Kaulig Racing at the Atlanta Motor Speedway.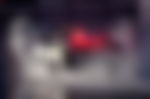 That was enough to convince AJ Allmendinger
Soon enough, Rice's phone rang, and AJ Allmendinger gave him the good news. Needless to say, Rice was thrilled that his plan worked, and he has a full-time driver in 2021.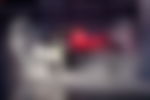 "As a part-time driver for Kaulig Racing in the Xfinity series, I have really enjoyed working with all the women and men in the organization these past two years," Allmendinger said.
ADVERTISEMENT
Article continues below this ad
"The love of showing up to NASCAR races has returned for me, and I truly have enjoyed myself on and off the race track. It starts with Matt Kaulig and (team president) Chris Rice.
"I can't thank them enough for giving me a call at the start of 2019 and offering me races that continued into 2020."
ADVERTISEMENT
Article continues below this ad
With the outfit, AJ Allmendinger has enjoyed 2 race victories, including the Atlanta one. When he raced for them in 2019, he participated in 5 events. That increased to 11 in the recently concluded season. Now, he is set to enjoy a full-time season with Kaulig Racing.