Alex Bowman Opens Up on How He Is Spending the Off-Season Before He Replaces Jimmie Johnson in 2021
Published 12/11/2020, 7:00 AM EST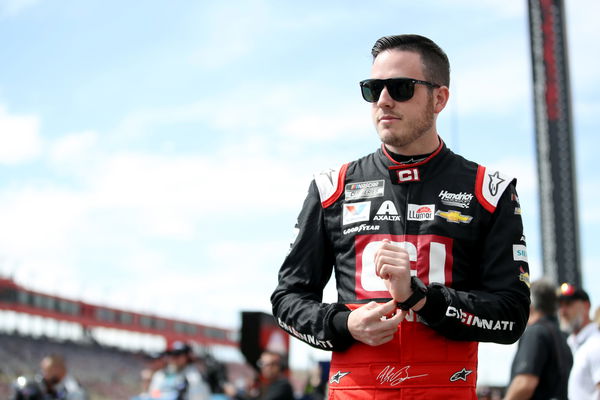 As it turns out, Alex Bowman is quite a massive dog lover. This is largely because he has grown up around dogs for most of his life and even had a pet dog through most of his NASCAR career.
ADVERTISEMENT
Article continues below this ad
He owns a Rottweiler/German Shepherd mix called Roscoe, and a black Labrador Retriever called Finn. Speaking about his pets, Bowman admitted that the two were almost like his children. Roscoe and Finn were pretty inseparable from the driver when at home.
On the race track, Alex Bowman is succeeding Jimmie Johnson in the #48 Hendrick Motorsports. Additionally, his sponsor, Ally is helping out in every way possible. Recently, the bank holding company announced a $75,000 donation to the Humane Society of Charlotte.
ADVERTISEMENT
Article continues below this ad
The idea is for the organization to transfer more than 600 animals into their shelter. With the help of Ally's donation, there is hope that the group can take in more animals. As it turns out, the donation came on the back of Bowman's recent visit to the organization.
What is Alex Bowman up to in the off-season?
With the 2021 Cup Series season barely two months away, Bowman is hard at work. Recently, he decided to dabble in some drifting somewhere in Florida. Apparently, he was feeling a little adventurous, so the driver decided to have some fun to alleviate the boredom.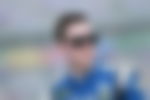 To do that, he went to the Charlotte Motor Speedway dragstrip and let rip. Alex Bowman confessed that driving the car was easy, but trying to do it in tandem with others, was a different story. Despite that, he had a lot of fun and wished that he could do it some more.
ADVERTISEMENT
Article continues below this ad
"The teams are heavy in the prep side. For me, I kind of got lazy for a couple of weeks as far as working out and stuff. The last two weeks, I've been back at it pretty hard. I'm currently sore, so I feel like I'm working hard at least. This isn't 100% all in on the prep side, but we're getting there. It's a really short offseason," Bowman said of his work during the off-season.
Additionally, he is busy with his midget cars team, Alex Bowman Racing. Next month, the team will field C.J. Leary and Jake Swanson at the Chili Bowl Nationals in Oklahoma.
ADVERTISEMENT
Article continues below this ad
While all that is going on, he is constantly training and preparing for next season. Bowman knows that he has big shoes to fill, especially since the previous owner of those shoes was none other than Jimmie Johnson.