Alex Labbe and DGM Racing Owner Mario Gosselin Hit With Penalties for Illegal Test at Daytona
Published 08/06/2020, 8:42 AM EDT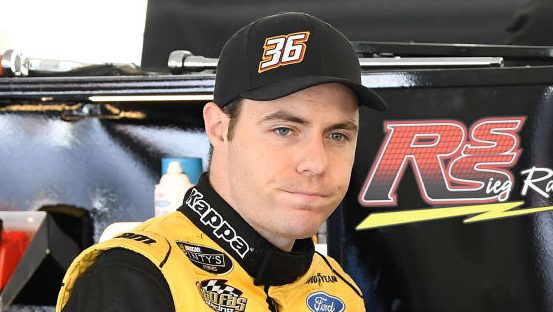 ---
---
NASCAR penalized Xfinity Series driver Alex Labbe and DGM Racing team owner Mario Gosselin on Tuesday for violating NASCAR's testing policy. Labbe violated the policy for the road course at the Daytona International Speedway last weekend.
ADVERTISEMENT
Article continues below this ad
NASCAR hit Labbe with a 75-point penalty for the violation, which drops him to the 21st place in the standings.
He was already 73 points outside the final playoff spot in the Xfinity series. With the penalty, he is now 148 points off the playoff spot.
ADVERTISEMENT
Article continues below this ad
Alex Labbe and DGM owner Gosselin given heavy penalties
They also imposed a $50,000 on Gosselin and a 75-point penalty in the Xfinity Series' team owner standings. Gosselin has multiple teams in Xfinity Series under the DGM Racing team name.
The violation is an L2-level offense and the NASCAR rule book strictly prohibits private vehicle testing.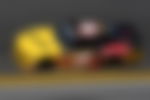 "Private vehicle testing by any race team, employee, contractor, affiliate, associate, subsidiary, or surrogate is strictly prohibited," the rule book says.
"NASCAR, in its sole discretion, will determine in advance what constitutes an authorized test. In general, only tests conducted under the NASCAR National Series Unified Testing policy are considered to be authorized tests," the rule book also states.
Pictures surfaced of Alex Labbe driving his No. 91 Chevrolet during track time at the GT-1 class event, which is a Sports Car Club of America (SCCA) event.
The NASCAR sanctioning body then sent an official to the venue who subsequently asked Labbe to get off the track.
DGM Racing will appeal the ruling
NASCAR Xfinity Series will have a race for the first time at the track later this month. They will not have any practice sessions before the race.
They also decided that a driver can only participate in one of the four series events during that weekend. This ensures that drivers do not get additional track time and do not gain an undue advantage over competitors.
ADVERTISEMENT
Article continues below this ad
Later, on Tuesday, DGM Racing said that it will appeal the ruling.
"DGM Racing is aware of the allegations against us. We feel we followed all the proper protocol and will be appealing the penalty," a statement from them read.
"We are unable to comment further. Thank you for the support we have received so far," it added.
ADVERTISEMENT
Article continues below this ad
ALSO READ- NASCAR Driver Alex Labbe Taken off the Track During SCCA Test After Failure to Get Approval