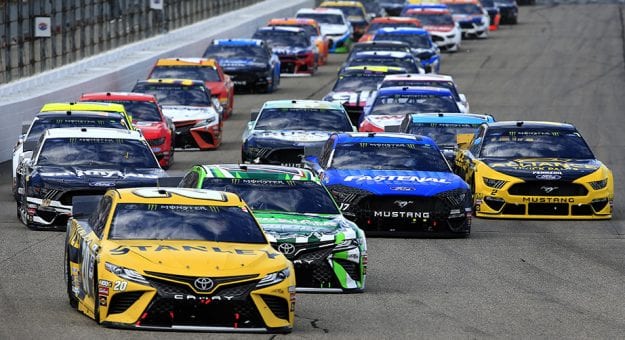 Ever since the July 23rd race at the Kansas Speedway, the drivers have been on their longest break between races since May. Now, all NASCAR drivers will head to the New Hampshire Motor Speedway for the next race.
Heading the field will be pole-sitter Aric Almirola, who is eager to finally register a win in the NASCAR Cup series. In all honesty, he has been one of the most consistent drivers and has successfully delivered numerous Top-10 finishes.
The bad news is that, with the likes of Kyle and Kurt Busch, Kevin Harvick, and Denny Hamlin, his work is cut out for him.
Nonetheless, Aric Almirola has an impressive record, with eight consecutive Top-10 finishes, including 5 consecutive Top-5 finishes. Unfortunately, since he shares the front row with Denny Hamlin, Almirola will not have things easy.
Who will rule the roost at the NASCAR Cup Series race in New Hampshire
A year ago, Denny Hamlin and Kevin Harvick tangled with one another at New Hampshire. However, the Joe Gibbs Racing driver insisted that they respect each other a lot, while in conversation with NASCAR.com.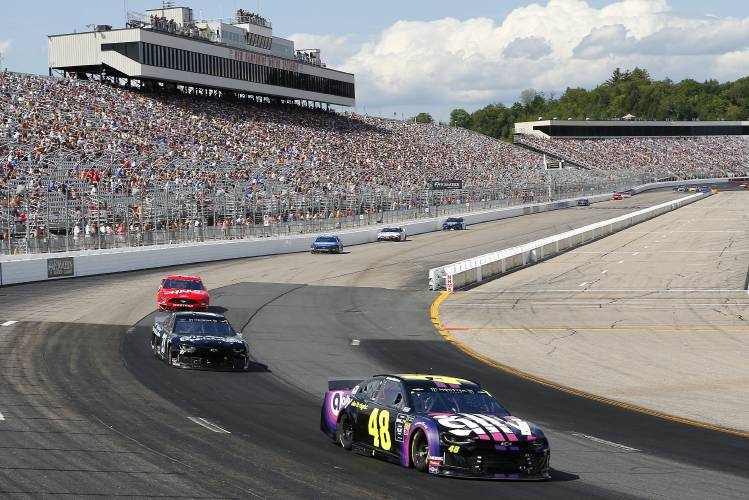 "What you've seen from us in the last year with the 11 and the 4 is a lot of mutual respect. We race each other with a lot of mutual respect because we know it won't be the last time. We still have probably many years of battles ahead of us. 
"We've been around the sport a long time. We butted heads early in my career. He's certainly a guy that I personally would like to model myself after."
For the 2020 race, Kevin Harvick starts seventh and has a tough task ahead of him. However, there is another intriguing championship battle with 50 points separating 14th to 19th place in the standings.
William Byron occupies the final post-season place over Tyler Reddick, Jimmie Johnson and Clint Bowyer.
SOURCE- NASCAR.com, BleacherReport.com