All You Should Know About Kyle Larson's Former Team – Kyle Larson Racing
Published 05/04/2021, 10:08 AM EDT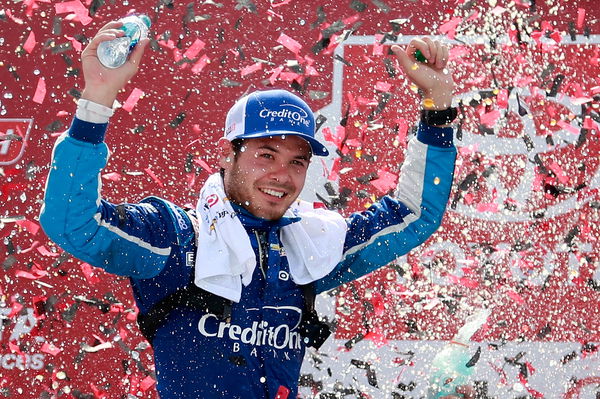 ---
---
Kyle Larson Racing, formally known as Larson Marks Racing, is an American sprint car and Midget car racing group. It is owned by NASCAR driver Kyle Larson. The drivers of the team were Shane Stewart and Carson Macedo. The group won 40 plus run vehicle races across various arrangements between 2014 and 2020, Larson himself winning numerous crown jewel midget races for the team.
ADVERTISEMENT
Article continues below this ad
Businessperson/race driver Justin Marks and NASCAR driver Kyle Larson framed Larson Marks Racing in 2013 and selected Shane Stewart as the driver. For the 2014 season, the group ran a 50-race plan where they won three races in addition, to 17 top-fives and 31 top-10 finishes.
In 2015, the group contended in their first full-time World of Outlaw NOS Energy Drink Sprint Car Series season. They won eight races and completed in the second place position for the title. In 2016 and 2017, the Larson Marks Racing group procured eight World of Outlaws wins each season and completed 6th and fifth in the title point standings.
ADVERTISEMENT
Article continues below this ad
After the 2017 season, Larson took full responsibility for the group, renaming it Kyle Larson Racing. He employed Paul Silva as the team head. After the 2018 season, Stewart left to join CJB Motorsports, having won multiple times during his time driving for KLR.
Carson Macedo, his replacement, went on to win the World of Outlaws Rookie of the Year title toward the end of the 2019 season. He won five races during his two seasons with the group.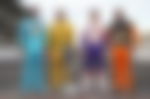 What happened to Kyle Larson Racing?
2020 was a troublesome year for the sport and various groups as the races got delayed, numerous groups lost sponsors.
Kyle Larson racing was one such team; in October 2020, the group proprietor Kyle Larson reported that he will be shutting his Kyle Larson Racing sprint car team.
Racer Carson Macedo also released a statement thanking Larson for the opportunity.
Larson said in a statement, "We have made the very tough decision to close Kyle Larson Racing (KLR) upon the conclusion of the 2020 season. It has been a difficult year for everyone amid COVID-19, which is one of a handful of factors that led to this choice.
ADVERTISEMENT
Article continues below this ad
"My commitment to sprint car racing, and grassroots racing as a whole, remains as strong as ever. Owning a World of Outlaws Sprint Car Series team brought me great satisfaction. It was a thrill to compete as an owner, and I am blessed and honored to have had the opportunity.
"As sad as this moment is, we're thankful of the support of so many great partners. All were crucial in allowing us to finish the season with our driver, Carson Macedo, and the entire No. 2 team."
Moreover, Larson referred to challenges from the COVID-19 pandemic as one of the reasons for shutting his sprint car team.
ADVERTISEMENT
Article continues below this ad
Did you know about Kyle Larson Racing? If yes, did you support them? Let us know!