All You Should Know About the 'Vulcan Trophy' Awarded to NASCAR Cup Winners at Talladega
Published 04/23/2021, 9:45 AM EDT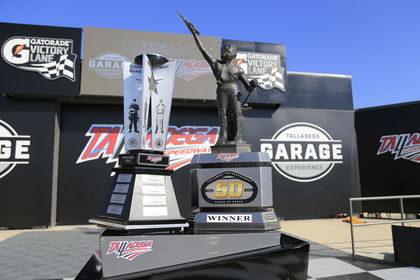 ---
---
This weekend, the NASCAR Cup Series community is visiting the Talladega Superspeedway. As always, every race venue has its own unique trophy, and Talladega is no different.
ADVERTISEMENT
Article continues below this ad
This trophy is known as the Vulcan Trophy and it towers at more than 38 inches and weighs over 130 pounds. Apparently, it is a locally made trophy and is presented to every visitor to Victory Lane.
Description-wise, the trophy is a hand-made, miniature version of a statue of the deity, Vulcan. The original is an imposing 56-foot tall structure on a 124-foot platform in the city of Birmingham, Alabama.
ADVERTISEMENT
Article continues below this ad
Inaugural recipient Joey Logano said in 2016. "I was pumped to be the first driver to win one. Trophies are one of the best parts of what we do, and some of them are just cooler and more special because of what they are.
"Talladega Superspeedway nailed it when they had the Vulcan Trophy made."
What makes this NASCAR Cup Series Talladega trophy so special?
In mythology, Hephaestus is the Greek god of fire and the forge, with Vulcan being his Roman counterpart. It is worth mentioning that Birmingham is rich in coal, iron ore, and limestone. These raw materials are crucial for manufacturing iron and steel and they are also unique to Vulcan himself.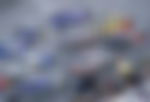 Interestingly, the special trophies are not just limited to the NASCAR Cup Series. The winning drivers in the ARCA Menards Series and NASCAR Xfinity Series receive a small Hammer & Anvil Trophy.
All trophies are equally important and local artists painstakingly create them by hand. First and foremost, they pour hot iron into a created cast, then they chisel it to perfection.
ADVERTISEMENT
Article continues below this ad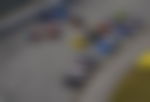 To get into a little more detail, sculptors start from scratch, namely an original wax pattern. From there, step two comprises a rubber mold and, later on, a sand mold.
Step three consists of the sculptor pouring hot, molten iron into the mold. After cooling, the sculptor removes the iron pieces. Finally, they use torches to heat the statue to get rid of moisture. The last step consists of a wax finish to the statue.
ADVERTISEMENT
Article continues below this ad
Without a doubt, many NASCAR Cup Series drivers will be eager to get a hold of this trophy.