"Alright Stop It!" – Denny Hamlin Tells Dale Earnhardt Jr He Was Stopped from Taking Brutal Action Against Hendrick Motorsports Driver William Byron
Published 10/03/2022, 2:18 PM EDT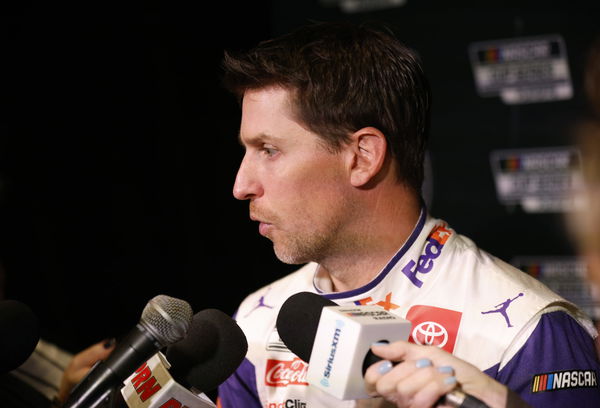 Last weekend, Denny Hamlin was extremely annoyed with William Byron. For good reason, too, because the #24 driver spun him off the track during a caution period. Afterward, the NASCAR officials slapped Byron with a penalty, though they did confess that they did not see the incident at first.
ADVERTISEMENT
Article continues below this ad
Ahead of the Cup race at Talladega, talking to Dale Earnhardt Jr, Hamlin spoke about the conflict between him and Byron.
ADVERTISEMENT
Article continues below this ad
He said, "I see comments about It's unfair to him. 25 points, he probably would have made that up in the course of the race it they would have implemented it right away."
"The problem with that is, I finished 10th. I was second and had to restart 22nd on that restart."
"So we lost a ton of spots, and we were only able to get back to 10th. NASCAR used all the available evidence they had. Some of that evidence did not come till late, to them."
WATCH THIS STORY: Denny Hamlin Chooses Violence in Dig at RCR's Kyle Busch Announcement After Tyler Reddick Saga
"They're talking about what they can excuse from video as a live feed on some sort of server to get all the information quicker, that's an evolution process for them that they need to get better at, and they will get better at."
What else did Denny Hamlin say about his rival?
In the end, as he mentioned, he could only muster a Top 10 finish. Fortunately, he is still in Playoff contention, and he was able to deliver a better result at Talladega on Sunday.
To be precise, the #11 driver finished in 5th place, behind Chase Elliott, Ryan Blaney, Michael McDowell, and Ross Chastain. It is also interesting to note that he did entertain the idea of enacting immediate revenge.
ADVERTISEMENT
Article continues below this ad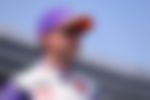 Hamlin continued. "But I think it was justified, simply because it really altered our race. In a way that we should not be racing, or remotely contacting each other under caution."
"I'm guilty as well, I wanted to get back after him right away, but calmer heads prevailed when my team was like, 'Alright, stop it, get back in and let's go racing'"
ADVERTISEMENT
Article continues below this ad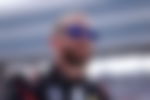 Now, the next race on the calendar is at the Charlotte Motor Speedway Roval. Earlier this year, the Joe Gibbs Racing driver won the Coca-Cola 600 but has never won at the Roval. Hopefully, for his sake, he is able to carry out that momentum and snatch a win.