Amid Retirement Uncertainty, Kevin Harvick's 2023 Plans Potentially Revealed in Tony Stewart's Update on Social Media
Published 12/28/2022, 7:01 AM EST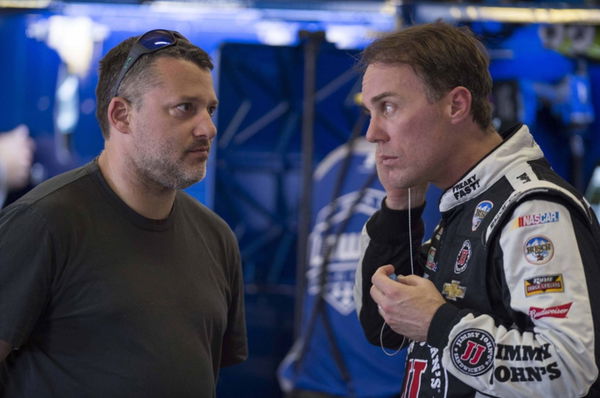 Like any other aspect of life, sports are in a constant churn. The new replaces the old; the apprentice the master. While it's a fact of life understood by all, it is still emotional for all concerned parties—drivers, teams, and fans—to see the old guard lay down their arms. Thus keep turning the wheels, each turn portending the last for some. This season too is likely to witness two more NASCAR greats make their last pit stop. One of them is Kevin Harvick.
2022 had its set of emotional moments. For instance, the Busch brothers—while Kyle Busch was made to leave by the team he had helped build for 15 years, his half-brother Kurt was dealt a worse fate by the Next Gen car.
ADVERTISEMENT
Article continues below this ad
But 2023 offers new victims—Denny Hamlin and Kevin Harvick. Both drivers are amongst the oldest on the circuit, Harvick being 47 years old, and Hamlin, 42. The next season is the last on their current contracts—and there have been no concrete updates from either about their future.
What's next for Kevin Harvick?
Harvick, especially, has been very tight-lipped about his future. He was asked about it at the Nashville Awards Show, but he chose to play his cards close to his chest.
"I don't really have a clear answer on that right now. I think as we get to Daytona, I know 100% that we will have a direction because I'm not going to start the season without knowing that direction just because of the fact that there's just a lot of layers to unfold and really go through and evaluate. And so, we'll see. I think it could go either way at this particular point."
His words leave a lot for the imagination and interpretation of the reader. Tony Stewart's team posted a picture of Harvick with the caption "Walking into a new season." It makes one think that maybe both parties aren't stressing too much about what happens at the end of 2023. Their only focus is 2023 itself.
Harvick has dedicated the best part of 3 decades to the sport. Regardless of what happens at the end of the year, hopefully, he gets a memorable 2023.
No worries about Jeff Gordon's Iron Man
Apart from the 2014 Cup Series, Harvick has a lot of other shiny trophies in his cabinet. As we enter the new season, it's pertinent to know that there's one record that Harvick has the chance to break, if things go as per plans.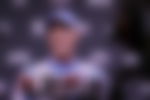 Ahead of the final race last season, Harvick was specifically asked about the Iron Man record. "Your contract only runs till 2023 but assuming you make every start, you would actually break Jeff Gordon's Iron Man record in the 14th race of 2024. Is that something you consider going for?"
ADVERTISEMENT
Article continues below this ad
But Harvick had a very short answer. "No."
He then explained himself, "I don't know, you know I think everything is kind of a moving target at this point for me. I just wanna have fun as we go forward, enjoy it. There's just a lot to consider for 2024, so I'll sit down after we get done with this weekend. Start to worry about what all that looks like so that it doesn't put anybody in a bad spot."
ADVERTISEMENT
Article continues below this ad
Watch This Story: Fans Nominate Kevin Harvick, Kyle Busch & Ross Chastain as "Fu*k Around and Find Out" Slogan's Prime Candidates
Hypothetically, if Harvick were to break the record, it's unlikely his record will be broken any time soon. And if he doesn't, Gordon can breathe easy, as there's no one close behind.
Edited By: Nischal Kandpal