Amidst Bitter Feud, Signing Kyle Busch Would've Lost Michael Jordan's NASCAR Team $47.1 Billion Worth Sponsor
Published 10/01/2022, 12:45 PM EDT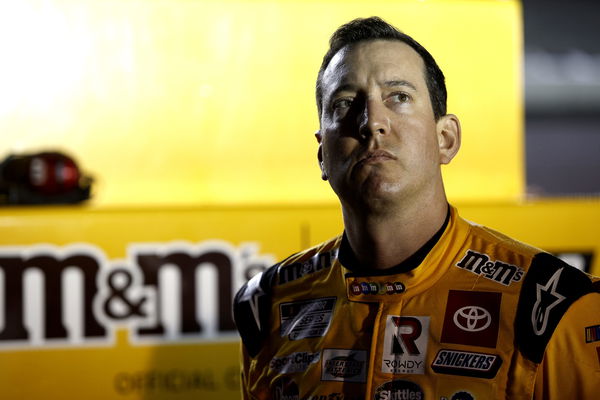 Kyle Busch finally closed a deal with Richard Childress Racing, securing his future in the NASCAR Cup Series. However, there was another team he was deciding between, which could have caused more issues for the team than help them. Maybe, RCR was more of a safety net that Busch had to fall for.
But we are talking about a team losing a very important sponsor.
ADVERTISEMENT
Article continues below this ad
While the JGR driver was talking about changing his team, he was deciding between two major owners. One of them was, of course, Richard Childress Racing. However, the other one is 23XI Racing. Despite having the option to stay in the Toyota family, Busch decided to completely change his manufacturer along with the owner, why?
Well, 23XI was only offering him a one-year deal, while RCR gave him a multi-year deal, along with a big salary. Now, the exact amount isn't declared, but rumors suggest he will become the highest-paid driver soon. But, there is another big reason for the change, and that is Monster energy drink.
The energy drink company sponsored the tw0-time Cup Series Champion (before he won the championships, of course). Back in 2012, the duo announced the energy drink giant will sponsor Kyle Busch Motorsports. However, their relationship was good back then. Unfortunately, we can't say the same anymore. In fact, the driver even made his own energy drink brand for that very reason.
So, had he joined 23XI, is it more than likely that Monster Energy would have parted ways from the team. Naturally, that would have left the Toyota team in the same position as RCR, as they'd have to hunt for a sponsor for their new driver.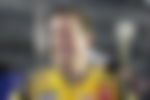 But do you think Busch would be a good fit in 23XI Racing?
Would Kyle Busch even be a good fit at 23XI Racing?
ADVERTISEMENT
Article continues below this ad
Denny Hamlin, being a JGR driver, formed an allegiance with Joe Gibbs to help out his new team. Fortunately, that works out well as they can purchase chassis and services from JGR. Moreover, they even help out with crew and training as Joe Gibbs is responsible for training the crew.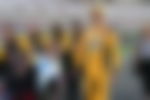 In fact, we even saw Bubba Wallace switch his crew with Christopher Bell earlier. But after a 15-year journey with two Cup Series Championships, JGR dropped him because they were unsuccessful in finding him a sponsor for one season. That has got to leave some harsh feelings towards the team, so would Busch want to keep any ties with them? Even in 23XI Racing, he'd be quite close to Gibbs still.
ADVERTISEMENT
Article continues below this ad
Although, that would work out really well for Kyle Busch Motorsports, as well as Toyota Racing Development. Because he would remain a Toyota driver, and his Truck Series team would continue to use Toyota trucks. But still, Busch made his move and took a big decision and a big risk, and its success or failure will only be obvious once the 2023 season starts.
But what do you think about the move? Should Busch have gone to 23XI and stayed a Toyota driver? Or he made the right decision? Let us know in the comments.
Edited By: Nizamul Haque Bhuyan