"Approach Is No Different" – Chase Elliott Explains Evolution of His Partnership With Crew Chief Alan Gustafson
Published 01/09/2021, 9:10 AM EST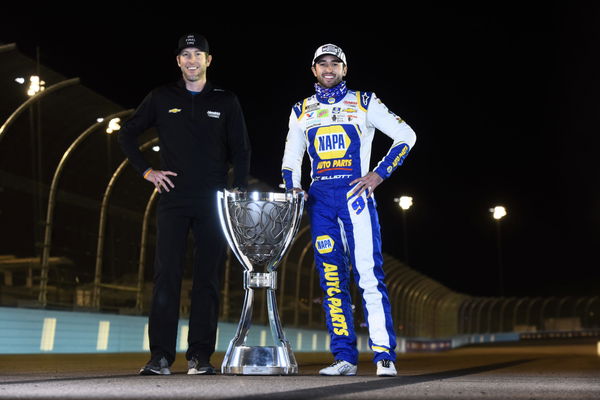 ---
---
It was a fruitful season for Hendrick Motorsports driver Chase Elliott and his team, winning the 2020 NASCAR Cup Series title. He became one of the youngest champions ever, and it was well deserved for his efforts over the entirety of the season.
ADVERTISEMENT
Article continues below this ad
Playing a big role in his success was crew chief Alan Gustafson. Elliott explained the approach they take together and how the partnership works.
Elliott stated, "We both want the same things. I think for us, we work well together in the sense that we both know what we want to do. We both know we want to win as many races as we can and championships and so on."
ADVERTISEMENT
Article continues below this ad
Elliott opens up on their consistency of approaching a season
"So we just need to focus on the things that we've always focused on, being ourselves. We have a kind of system that honestly we haven't changed since I got to Cup, so I think this year was really cool just to know that 'hey our approach is no different'," he said.
The 2020 season got off to a sluggish start for Elliott and Gustafson, with the desired results a far way off from their efforts. Then, the 25-year-old picked up the pieces and made a late charge in the Playoffs to reach the 'Championship 4' race.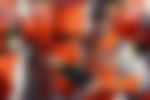 The Hendrick No.9 continued, "When we were meeting for Phoenix, our meeting and approach was no different that day than it was when I was getting ready for my first Daytona 500 with him."
"So I think that's really cool to know that just over time your experience, we're getting better, us working together better has improved."
"It really gives you a lot of confidence to know that his way of doing things is good enough to run. I think there's no need to change that now, we just need to continue to work in areas that we haven't been successful at," concluded Elliott on the subject.
Chase Elliott will make a stronger title defense in 2021
ADVERTISEMENT
Article continues below this ad
With the experience of going all the way and clinching the title, Elliott now has a much stronger level of awareness in Cup Series racing. Surely enough, the entire No.9 team would fixate their attention on strengthening their flaws from last season.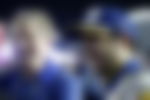 There is no question that Elliott goes into 2021 as one of the strongest contenders. With other drivers also improving, it will be fascinating to see how the man from Dawsonville defends his crown.
ADVERTISEMENT
Article continues below this ad