ARCA Menards Driver Daniel Dye Suffers a Concussion in Violent Crash With Taylor Gray
Published 08/07/2021, 8:00 AM EDT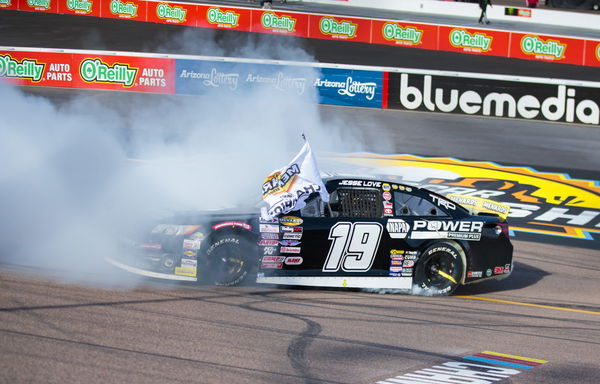 ---
---
There was a massive accident during the ARCA Series East event at the Winchester Speedway, and GMS Racing driver Daniel Dye got the worst of it. According to reports, he sustained a mild concussion and a few whiplash injuries during the Calypso Lemonade 200.
ADVERTISEMENT
Article continues below this ad
The 17-year-old informed his fans about his injuries via Twitter. On the bright side, though, he managed to placate them and insisted that he should recover in time. This is because he is expected to participate in the coming week's Late Model race with Ben Kennedy Racing.
ADVERTISEMENT
Article continues below this ad
Gray mentioned on social media,  "I made a mistake last night. I don't intentionally wreck people, I just misjudged the call. I don't race like that and I hate that I wrecked there stuff. On to Watkins Glen."
Who was responsible for the crash?
It was later found out that the main instigator of the crash was fellow ARCA driver, Taylor Gray. Needless to say, many were upset about his role in the accident. Apparently, Gray spun Dye into the wall and while the car came down the track, poor old Nick Sanchez collided with him.
On lap 84, Gray and Dye were running side-by-side when they collided and the latter went nose-first into the wall. As his car slid back down, he came right in the path of a startled Sanchez, who was trying to take avoiding action. Sadly, it was too late and the #2 driver had nowhere to go.
ADVERTISEMENT
Article continues below this ad
The good news was that Dye and Nick Sanchez managed to exit their wrecked cars without major assistance. Amid all the criticism, Gray took to social media to explain his side. He insisted that he never meant to wreck Daniel Dye and Nick Sanchez intentionally. Instead, he confessed that he misjudged things and his mistake cost him and the other two drivers.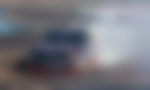 Fortunately for Gray, he managed to escape from any potential penalties. And even though Dye sustained injuries, he has a four-week break ahead, which will give him plenty of time to recuperate from his injuries and be fighting fit.
ADVERTISEMENT
Article continues below this ad
Dye's next ARCA Menards Series start will take place at The Milwaukee Mile on August 29, where he will get a chance to pilot the #21 Chevrolet SS for GMS Racing.