Are NASCAR Cars Street Legal?
Published 11/21/2021, 6:11 AM EST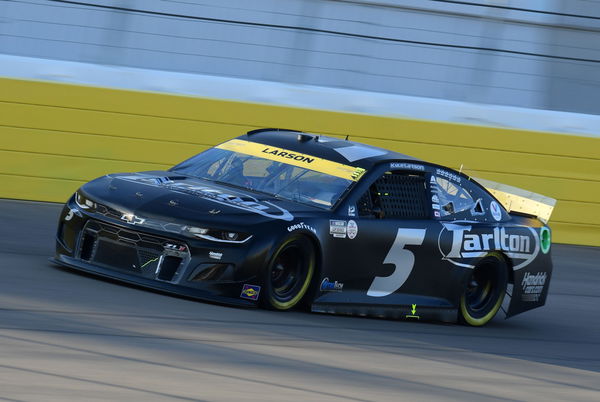 ---
---
The answer is – no. The cars from NASCAR aren't street legal, but they used to be and still could be.
ADVERTISEMENT
Article continues below this ad
There was a time 'back in the day' when NASCAR drivers and NASCAR fans could certainly and legally drive the same cars. That a car that came from the factory as a 'stock car' was indeed a stock car in the National Association of Stock Car Racing.
But in the modern era, things have changed. No longer can an average person take out a racing car from NASCAR on the streets. Not that it was a regular occurrence back in the day, but it could've been done.
ADVERTISEMENT
Article continues below this ad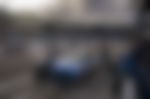 Is it allowed to drive a NASCAR car on the road?
Today, racing cars are simply not allowed by law to be driven on a street. The main reason is very reasonable: they're not safe enough.
The cars from NASCAR completely fail the Department of Transportation's guidelines and rules for the safety of a street-legal car.
For starters, there are no doors in the race cars, neither are there any lights. There is Lexan in place of window glass and there are no mufflers on the exhaust pipe to prevent 'the noise'.
If one has seen at least half a race attentively, they'll know that those race cars aren't built for comfort. There are no normal seats, there is no air conditioning, which would come in handy since the temperatures can go upwards of 130 degrees Fahrenheit inside the car.
And performance-wise, those cars can go upwards of 60mph in just the first gear. Not that some street-legal cars can't hit that mark, but a race car is engineered to be driven on the limit.
And driving a race car on the limit on a street is dangerous, to say the least.
Can you modify a NASCAR car to become street legal?
Yes, you can modify a race car from NASCAR to make it legal for the streets. It has been done before but it takes a lot of time and money, naturally.
To save time here, for now, it doesn't need a second mentioning that the aforementioned 'upgrades' have to be made into the project car.
In 2008, a Mark Martin Conquest car was built from a NASCAR-like tube chassis. The project cost around $100,000 dollars. But it was listed on auction for $69,000.
ADVERTISEMENT
Article continues below this ad
Another such project was of a Chevy chassis car from NASCAR installed with a Ford body over it. Amazingly, the engine was the same as the one in NASCAR. But the engine and clutch had to be heavily changed in line with DOTs rules and regulations.
So, yes, if you have enough money, you could buy an actual race car from NASCAR, but you won't be able to drive it on the street. However, if you have even more money, you could modify your race car so the folks at DOT are happy.
ADVERTISEMENT
Article continues below this ad
The sad truth is though, that most of us neither have the money nor the permissions in our college or office to park a race car from NASCAR.
Enjoyed reading this article? Download our exclusive app to get 24x7 coverage, latest memes and social media banter. Click here to download.