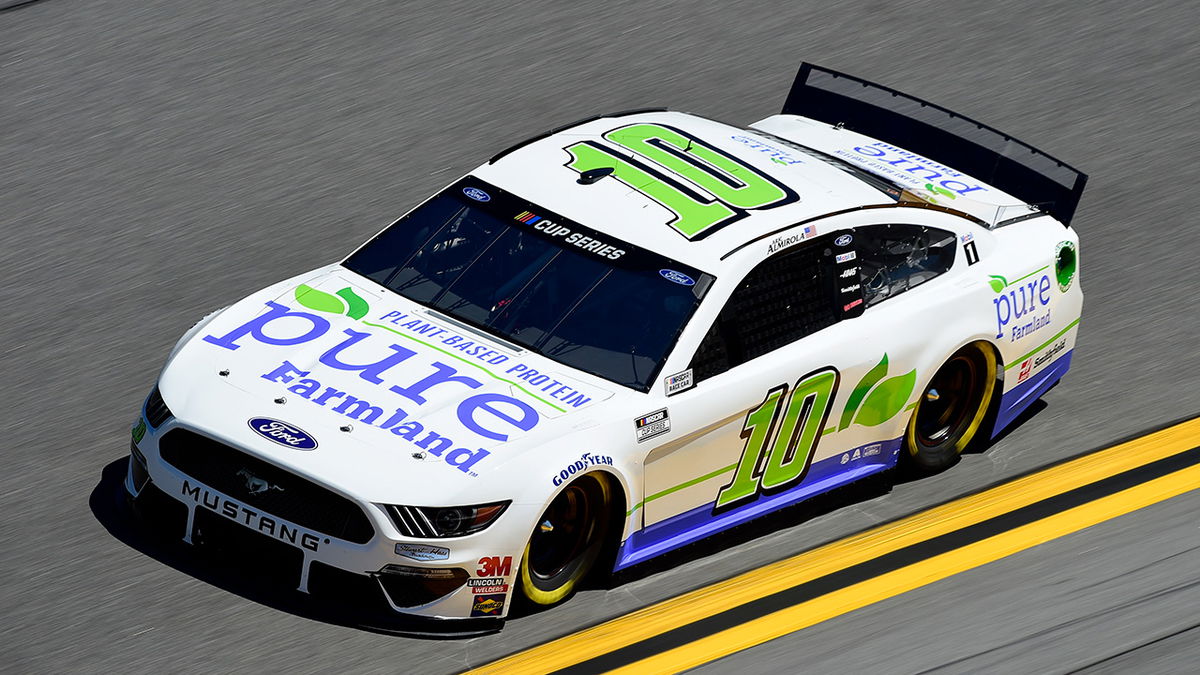 Saturday's NASCAR Cup race at Pocono Raceway will see Aric Almirola lead the field from pole position. The 36-year old benefitted from a random draw on Thursday and has been in good form so far.
After grabbing 3rd in spectacular fashion at Talladega, Almirola was in contention for pole position. Through the luck of the draw, Almirola will lead the grid for the 130-lap race at the three-turn, 2.5-mile triangle.
In the last four races, he has taken a front-row berth, but this is his maiden pole position. Starting alongside him on the front row is last weekend's winner, Ryan Blaney in his #12 Ford.
In essence, Ford locked out the front row, with a Toyota lockout on the second row. To be precise, Joe Gibbs Racing drivers, Denny Hamlin and Kyle Busch are starting in third and fourth respectively.

How does the grid stack up behind Aric Almirola?
Leading the Chevrolet charge is Hendrick Motorsports driver Chase Elliott, who rounds out the top 5. Starting alongside him on the third row is the Ford of Team Penske's Joey Logano in sixth.
Kurt Busch, Brad Keselowski, Kevin Harvick, and Alex Bowman rounded out the top 10 in the starting lineup. Unfortunately, luck ran out for two drivers in the Top 12. Martin Truex Jr. and Jimmie Johnson got the short end of the stick, and are set to start in 11th and 12th place respectively.
So, Aric Almirola has it all to do if he wants to continue his good form and bag a victory. At last weekend's race, he was in for a wild ride, especially towards the end. While Blaney won, courtesy a photo finish, several eyes were on Almirola who crossed the finish line backward. As it turned out, there was an incident that let to a few spinners, including Aric himself, but he did enough to keep the 3rd.