"Basically Neutered Them" – Tony Stewart Accuses NASCAR of Confiscating the "Tools" He Had in the Twilight of His Career
Published 03/15/2023, 2:25 PM EDT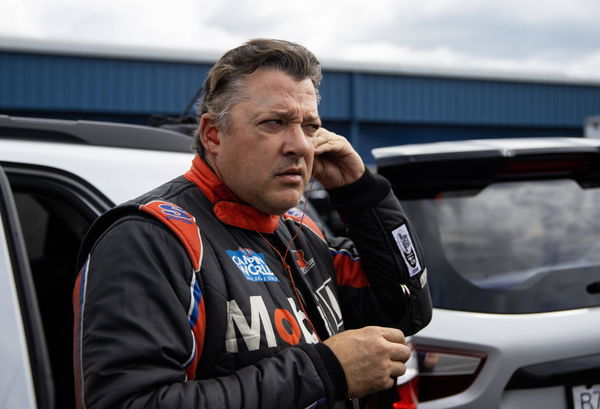 Tony Stewart is undoubtedly one of the most talented and versatile racecar drivers in the history of American motorsports. Usually, the thing that sets a great driver apart is their ability to push the racecar to its limits, and 'Smoke' was a master of this craft. His success across NASCAR, IndyCar, Late Model, Dirt Racing, and hopefully now in NHRA, is a big testament to his abilities. However, towards the end of his career in NASCAR, things began to change.
The three-time Cup Series Champion could no longer bend the machine to his will and extract every last foot-pound out of the car. The cars themselves became more and more locked and tight, much to his disappointment, which he expressed almost seven years after his Cup Series swansong.
Tony Stewart claims NASCAR took away all the tools he had to go fast
ADVERTISEMENT
Article continues below this ad
Bubba the Love Sponge Show's co-host described the aspect of Stewart's driving style that made him better than most. He claimed Stewart was so good because he could free up a tight car purely on his natural ability that could handle an ill-handled car.
But all that changed when NASCAR locked the cars down, which turned out to be a disadvantage for him. After that happened, even someone like Tony Stewart couldn't tame the racecars, and he knew it.
"They basically neutered them. And when they started taking the power away like that, that took the tools that I had in my bag to go fast and figure out how to make a difference, that took all that away," Tony said.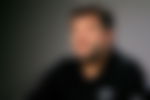 Tony, in essence, accused NASCAR of chipping away at the most important resource a racecar driver has—power. However, this was not the only significant topic that the guest talked about. Tony Stewart also spoke about the sheer talent of a current driver who, according to him, can dominate any track, no matter the race car.
WATCH THIS STORY: Dale Earnhardt Jr Leads Outraged NASCAR Reactions at Latest LA Coliseum News
Tony Stewart on the brilliance of the 2021 Cup Series Champion
Tony Stewart opened up on the sheer talent of Kyle Larson, saying, "He just can drive anything." This led him to talk about his upcoming dragster appearance as he used his example to make a point about the #5 driver.
ADVERTISEMENT
Article continues below this ad
"I'm getting ready to run a Top Alcohol dragster and I got to think about everything that I am doing with it, and I'm using that for comparison with (Kyle) Larson where that kid, you just gotta say, 'You gotta do this, this, this' and he'd just get in and do it. He doesn't have to think about it."
What did you make of Tony Stewart's revelation? Do you think he could have had an even more illustrious career if NASCAR hadn't locked down the cars significantly? Also, do you agree with Smoke's take on Kyle Larson?
ADVERTISEMENT
Article continues below this ad
Let us know in the comments below.
Edited By: Ranvijay Singh