"Be Selfless" – Joey Logano Reveals the 'Biggest Thing' He Learned After Winning 2018 NASCAR Cup Title
Published 03/13/2021, 9:00 AM EST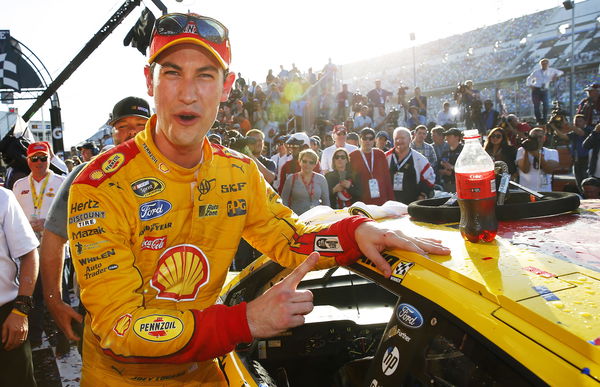 ---
---
Joey Logano is one of the few drivers on the current NASCAR Cup field that can call themselves 'Cup champions.' While there are a lot of accolades and celebrations that come with winning the biggest title in the sport, Logano's title win introduced him to a different aspect altogether.
ADVERTISEMENT
Article continues below this ad
Logano and his team members from the No. 2 Penske group went to different locations during their 'victory tour'. That, Logano says, is when he realized that his performance affects not just him and his pit crew, but everyone associated with making a successful team and those who work behind the scenes.
"I realized, 'Oh my goodness.' This isn't about the 20 guys that go on the road with me and won. This is about thousands of people and it affects their livelihood for thousands of families," the 2018 champion said during a recent interview.
ADVERTISEMENT
Article continues below this ad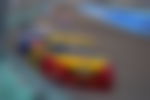 Joey Logano talks about his 'eye-opening experience'
He termed it as an 'eye-opening experience' for him, stating that it feels like the most important learning experience for him after winning the title.
"Probably the biggest thing I learned after winning the championship was like, I didn't realize how big it was and how it impacts everybody involved," the Team Penske star added.
Soon after this year's Daytona 500, Logano had expressed a sentiment on the same lines. He was part of a massive crash on the final lap with teammate Brad Keselowski and others, and as a result, their cars went up in flames.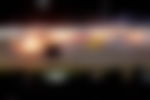 Logano said that he didn't know what to say to the employees who would be expecting their bonuses for the hard work ahead of the iconic race.
"The part that makes me cringe is that there are 400 employees at Team Penske, saying, 'Where's my Daytona 500 bonus?' It's up in a ball of flames in Turn 3 right now. That's the truth," Logano further said about the incident.
Mixing selflessness with selfishness as a driver
He maintains that a good race car driver needs to be selfish on the racetrack to be successful in NASCAR. However, for the 30-year-old, it is also important to be selfless when thinking about those that work with him.
"But at some point, you also have to keep the big picture in mind and be selfless. And understand that your actions affect people's livelihoods in more ways than you understand," Logano expressed.
ADVERTISEMENT
Article continues below this ad
Logano will continue to do his best and earn a maiden Cup win in 2021. After the disappointment of the Daytona 500 and coming close on other occasions too, Logano will confident heading into Sunday's race in Phoenix, where he lifted that 2018 title.
ADVERTISEMENT
Article continues below this ad