"..Because of Your Dad and Me.." – Jeff Gordon's Honest Admission to Dale Earnhardt Jr on Their Perceived Rivalry
Published 07/23/2022, 9:15 AM EDT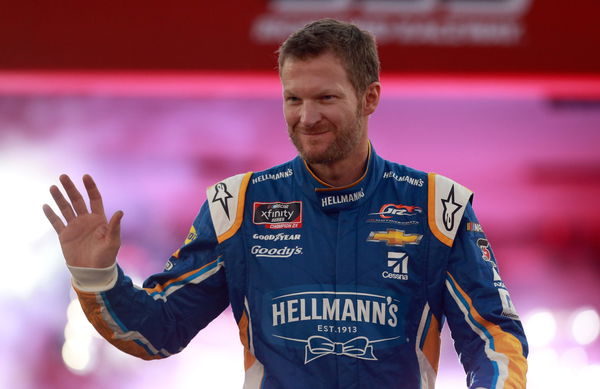 When Dale Earnhardt Jr left DEI to join Hendrick Motorsports back in 2007. There were many theories as to how would Dale and Jeff Gordon co-exist as teammates considering the rivalry Jeff shared with Dale Sr. Only recently Jeff Gordon spoke about that time and what his thoughts actually were during a podcast with Dale Jr's Dirty Mo Media.
ADVERTISEMENT
Article continues below this ad
Jeff Gordon said, "Not that we had a big rivalry but because of your dad and me the way people were perceiving that like Dale Earnhardt Jr can't be teammates with Jeff Gordon and Jimmie Johnson."
ADVERTISEMENT
Article continues below this ad
"I don't know how you describe the differences but it was just too much yin and yang from a perception. I knew you and I was cool with it on all those levels It was just I didn't know what the fans were going to think. "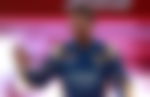 As it turned out, Jeff never felt any animosity towards Dale jr. joining as his teammate.
Dale Earnhardt Jr. on the time Jimmie Johnson drove him to a Doctor after freak injury
One time, during a celebration party at Rick Hendrick's house, after Jimmie Johnson had won a race. Dale jr was managed to land in an extremely unfortunate accident.
ADVERTISEMENT
Article continues below this ad
While sharing his story Dale said that he had been invited to Rick Hendrick's house where he jumped into a pool. Only to hit the bottom and crack his forehead open.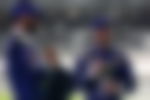 He says, "I'd split my forehead open. It's about two o'clock in the morning, and I got this inch-and-a-half split my forehead. And I don't know what I'm gonna do and Jimmie says, 'Don't worry, Hendrick has a doctor, and we're going to call him and we're going to be at his office. So I get in the car as a passenger, and he's the driver and he drove me about a 15-minute trip over this office in the middle of the night and sat in the room while the guy sewed my forehead up, talking to me and just laughing and joking."
ADVERTISEMENT
Article continues below this ad
Watch This Story: Most Followed Nascar Xfinity Drivers on Instagram
When this incident took place Jimmie and Dale Jr did not know each other very well. But yet Jimmie went on to showcase his character and morality in that situation. To this day, Dale and Jimmy remain very close friends.