Big Blow to Joey Logano, Crew Chief Suspended for Dover and More
Published 05/14/2021, 9:43 AM EDT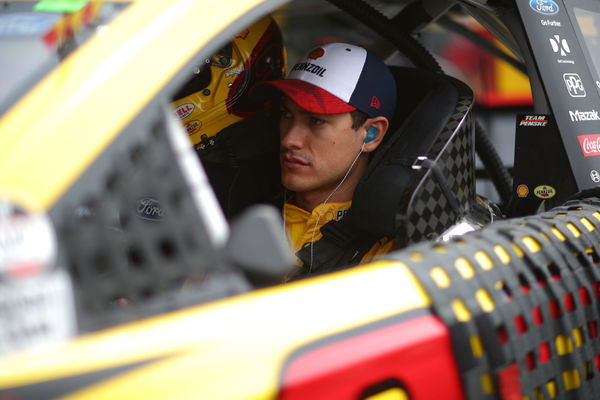 ---
---
The NASCAR penalties are coming thick and fast. Earlier, there were reports that Xfinity driver Noah Gragson got disqualified at the Darlington race. Luckily for him, JR Motorsports appealed and got the decision overturned. Now, the NASCAR officials have hauled up Paul Wolfe, crew chief of Penske driver Joey Logano.
ADVERTISEMENT
Article continues below this ad
Sadly for Logano, there was no escape and Wolfe received a one-race suspension. It is worth noting that this was not a snap decision, but the result of an accumulation of penalties. After an investigation, the NASCAR officials discovered that the #22 Penske had two of its lug nuts unsecured at Darlington.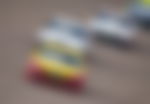 As a result, they suspended Wolfe and slapped the team with a $20,000 fine. Many in NASCAR know that a crew chief plays the most important role in a team, so Wolfe's absence will be felt where it hurts.
ADVERTISEMENT
Article continues below this ad
Does Joey Logano have a backup plan for Dover?
On the bright side, Team Penske won't be completely helpless this weekend. This is because they have roped in engineer Jonathan Hassler as Logano's interim crew chief. Hassler does have some experience as a crew chief from when he took over for Matt DiBenedetto earlier this year. This was because regular crew chief Greg Irwin tested positive for COVID-19, so traveling was out of the question for him.
ADVERTISEMENT
Article continues below this ad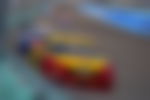 Wolfe is not the only one to suffer a penalty, as a few other crew chiefs were hauled up. One of them was Chris Buescher's crew chief, Luke Lambert. Lambert copped a $10,000 fine for one unsecured lug nut on the No. 17 Ford. Meanwhile, Bruce Schlicker got a $5,000 fine for one unsecured lug nut on Jeb Burton's Xfinity car.
Meanwhile, Jason Trinchere and Buddy Sisco also got slapped with $5,000 fines. The affected drivers were A. J. Allmendinger and Tommy Joe Martins, who were lucky not to see their crew chiefs suspended. This just goes to show how strict NASCAR is going to be when enforcing the technical rules.
ADVERTISEMENT
Article continues below this ad