"Big Fan" – Bubba Wallace Shows Admiration for NASCAR Champ Chase Elliott Over Chili Bowl Debut
Published 01/14/2021, 12:44 PM EST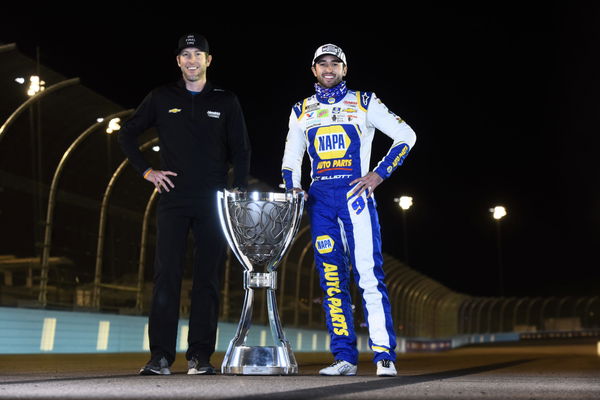 ---
---
Ahead of the 2021 NASCAR Cup Series season, many drivers are busy preparing for it. In light of this, they are participating in different racing series to keep their skills sharp. Among them is Chase Elliott, who is participating in the Chili Bowl Nationals, along with a handful of other drivers.
ADVERTISEMENT
Article continues below this ad
Elliott had just made his debut in the Chili Bowl and enjoyed himself. Unfortunately, he had a mixed day in the office, though his contemporary, Bubba Wallace, did not care. The African-American driver still cheered for the reigning NASCAR Cup Series champion.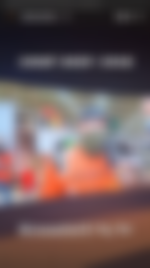 ADVERTISEMENT
Article continues below this ad
How did Chase Elliott perform in the race?
Elliott excelled in the heats, despite finishing 26th out of 40 drivers. The Hendrick Motorsports driver was able to claw his way up from fifth on the grid in the B2 event. Unfortunately, things took a turn for the worse, as the field bunched up on the opening lap.
A startled Chase Elliott bumped into the back of rival Colton Cottle and it cost him dearly. To be precise, the clip catapulted him to the rear of the field.
"I hate we were in the B to start with," Elliott said. "Was really off, I wasn't where I needed to be. I didn't make the most of our heat race and qualifier so that put us in a bad spot."
ADVERTISEMENT
Article continues below this ad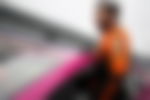 It is worth mentioning that Chase Elliott was unused to dirt surfaces. This is primarily because he grew up racing on pavemented surfaces with the Late Model cars. Nevertheless, he enjoyed his maiden tryst in the biggest dirt arena in the world.
The 25-year old confessed that he would not be opposed to coming back there in the near future. He acknowledged that the really adept drivers do no restrict themselves to the Chili Bowl. Owing to that, they are still hugely competitive and are at the peak of their game.
ADVERTISEMENT
Article continues below this ad
For now, Elliott will focus on the remainder of the Chili Bowl weekend. Once that concludes, he will train his focus on the upcoming 2021 Cup series season.