"Biggest Baby in the Sport" Kyle Busch Crowned "Most Toxic Driver" in NASCAR, Edging Ex-Teammate Denny Hamlin and Bubba Wallace
Published 11/26/2022, 8:45 AM EST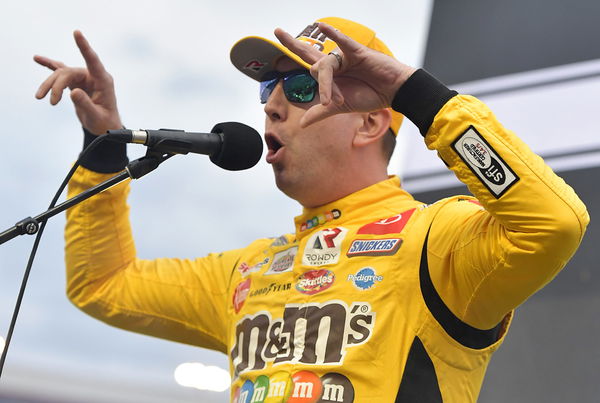 Is it his driving style or his attitude in general? It is hard to wrap one's head around the reason for people's hatred of Kyle Busch to an extreme extent. One of the most controversial drivers in NASCAR for a substantial part of the last 20 years, 'Rowdy' Busch has often found himself amidst a swarm of haters.
Busch's name pops up every time someone discusses the drivers with the most negative disposition in the sport. In a recent post on Twitter, a NASCAR fan asked an open-ended question concerning the negative disposition of NASCAR drivers. The tweet read 'Most toxic driver in motorsports history?' 
ADVERTISEMENT
Article continues below this ad
And as one would expect, Kyle Busch's name made his way into the comment section quickly. Many fans recounted the times when Busch showcased a whiff of his toxic behavior. Whereas some others contrasted his amazing driving skills with his negative on and off-track personality.
I honestly believe worst ever has been Kyle Busch… conversely I believe Kyle Busch to be the best driver ever as well, I know people will say Petty, Earnhardt or Jimmie Johnson but Busch has won in everything he has driven and tho a jerk he is a master wheel man!

— jim coonrod (@BEENSPYING) November 25, 2022
In an overall aspect, it's either Kyle Busch, Denny Hamlin, or Kevin Harvick.

If you go outside of NASCAR, I know a few people who'd say Alain Prost, but I don't know how valid that claim is.

— Ultimate23Dragon (@Ultimat23Dragon) November 25, 2022
How has Kyle Busch not been mentioned. Biggest baby in the sport that has zero sportsmanship. There's a reason Gibbs couldn't get a sponsor.

— Jarrad Miller (@JMill99m) November 26, 2022
Kyle Busch takes 98 of the top 100 spots because of how toxic he is. Mayfield and Allmendinger take the last 2

— Geoff (@red_14car) November 26, 2022
Bloomquist, biffle, early Kurt, Kyle busch, both piquets, and prost (love him but still)

— Mani (@BoogityManifold) November 25, 2022
kyle busch just always raging but still a god

— William Castroman (@ThatSportsGuy38) November 25, 2022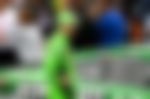 2022 has been particularly difficult for Kyle Busch. From losing a long-time sponsor to bidding adieu to Joe Gibbs Racing, he had to endure a lot of misery. However, signing a new contract with Richard Childress Racing looks like a new beacon of hope for the two-time Cup Series champion.
Who else apart from Kyle Busch made it to the most toxic driver list?
Kyle Busch was not the only driver to receive a backlash from NASCAR fans. Apart from him, the most hated driver in the comment section was Ty Gibbs. Some fans posed the issue of Gibbs treating his crew members badly. Whereas some others pointed out his reckless driving style as the reason for his toxicity.
I have a strong feeling that Ty Gibbs is going to be the most toxic driver of the future.

I say this mainly because of his reckless driving style and the fact that Joe Gibbs racing will keep him in the car while everyone else in the team gets fired or wrecked out of the way.

— Musgrave322 (@Musgrave322) November 25, 2022
Toni Breidinger is definitely on there

— DennyHamlinNascar (@HamlinNascar) November 25, 2022
Don't y'all hate Ty Gibbs? Tony Stewart for sure is the answer to this question

— Tiger Creamator (@superwavydude) November 26, 2022
ADVERTISEMENT
Article continues below this ad
Among a few others, Kyle Larson, Tony Stewart, Denny Hamlin, and Bubba Wallace made it to the comments section. Owing to the incidents of the current Cup Series season, some comments also mentioned Ross Chastain as the most toxic driver in NASCAR.
WATCH THIS STORY: Kyle Busch's Sharp Remark at NASCAR for Distasteful "Scheduled Weekly Negative Post" Goes Viral Amidst Uncertain Future 
ADVERTISEMENT
Article continues below this ad
With the new season just around the corner, it's an opportunity for drivers to create a new identity for themselves. A new year brings in a new opportunity for them to prove their potential, taking their skills to a whole new level in the competition.
Edited By: Akash Pandhare