"Biggest Win Ever for Us" – Chase Elliott Reveals the Importance of His NASCAR Playoffs Win at Martinsville
Published 11/02/2020, 8:52 AM EST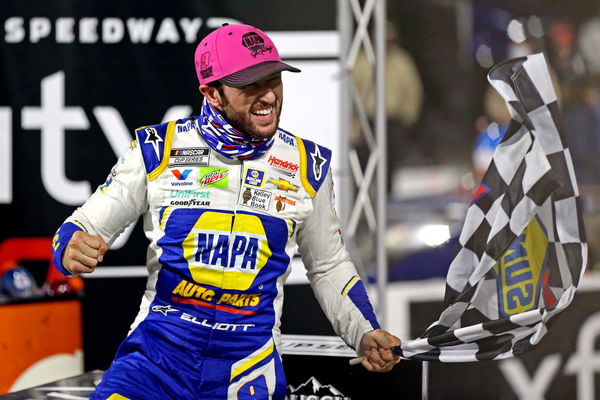 Under the evening lights at the Martinsville Speedway, Chase Elliott had a brilliant drive to win the Xfinity 500 race. He will now take to the track in Pheonix as part of the 'Championship 4' to battle it out for the prized trophy.
With Sunday's win, Elliott made it to the final four of the NASCAR Cup Series for the first time in his career. Safe to say, the racer from Georgia was ecstatic about his win.
Speaking after the race, he stated, "I think it's huge for me personally, I think it's huge for our team as a whole. Each and every person that tries and puts the time and efforts, to make our program work."
ADVERTISEMENT
Article continues below this ad
Chase Elliott always believed that they could go all the way
The fact that this win saw him go through to the Championship 4 stage for the very first time in his Cup Series career only made it a lot more special. The Hendrick Motorsports driver is brimming with confidence right now, ahead of the big weekend in Arizona.
"We proved to ourselves that we could do it. I think we have always believed we could do it. But to go out there and achieve it is certainly something that we haven't experienced yet as a group." stated Elliott with a sense of determination in his voice.
Chase Elliott's win-and-advance to the championship puts him in the Championship 4 for the first time. He explains why this win was the biggest of his career: pic.twitter.com/Q8YGEwXGr1

— Bob Pockrass (@bobpockrass) November 2, 2020
2016 was the last time Hendrick Motorsports had a champion from their ranks. As Chase Elliott goes from strength to strength to become the next big thing in NASCAR, all eyes will be on him.
Elliott "proud" after a big win to seal the deal
Indeed, a first win at Martinsville for Elliott meant a lot to him and the team. It also saw him become the second driver alongside Joey Logano to qualify directly for the last four, by winning a race this season.
ADVERTISEMENT
Article continues below this ad
"Biggest win ever for us, just so proud. To be able to be backed in the corner like that and have to win tonight."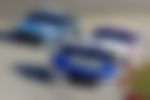 "That's what we've been missing these past four to five years. To perform when we don't have a choice," said Elliott.
ADVERTISEMENT
Article continues below this ad
The day could so easily have been a source of distraught, had NASCAR not rescinded the penalty levied following a pit stop incident. Ultimately, it worked out in the No.9 Chevrolet driver's favor, which saw him secure his 10th Cup Series career race win.