BJ McLeod Motorsports Recruits Stefan Parsons for 2022 Xfinity Series Season
Published 09/24/2021, 9:57 AM EDT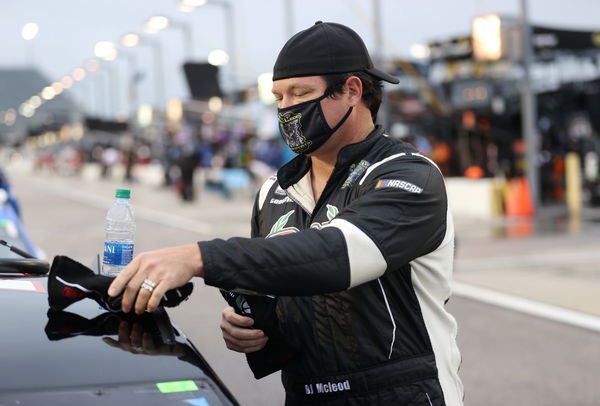 Last year, the BJ McLeod Motorsports team expanded to the Xfinity Series arena. Now, the outfit is expected to continue operations in the 2022 Xfinity season. As per a recent announcement, the team is recruiting a part-time driver, Stefan Parsons, on a full-time basis.
ADVERTISEMENT
Article continues below this ad
Over the course of his 2021 campaign, the 23-year-old has competed in nine Xfinity races for BJ McLeod. It is also worth mentioning that his best finish came in 13th place. That fine result came during the season-opening race at the Daytona International Speedway. In terms of sponsorship, Parsons will link up with Sokal Digital and Advertising and Springrates Automotive Suspension Source.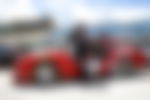 "I'm extremely grateful to have the opportunity to drive for B.J. McLeod Motorsports again next year, and full-time," said Parsons who has made 24 career Xfinity Series starts, in a statement from the team. "We have built a ton of momentum over the last few years working together as a team and there's a really good foundation for a strong season next year off that alone."
ADVERTISEMENT
Article continues below this ad
BJ McLeod is thrilled to have Parsons joining the team
Team owner and founder, BJ McLeod has informed fans that he is happy to see how much effort Parson has put in. Owing to that, his performances have earned him a full-time opportunity with the BJMM outfit.
It is also worth mentioning that Stefan Parsons' career-best finish is 12th place, which he achieved in 2019. Incidentally, it happened to be his first career race in the NASCAR Xfinity Series and it came at Daytona.
Aside from that, he also has five NASCAR Truck Series race starts under his belt. Over there, his best finish was 17th place at the Bristol Motor Speedway, his maiden race as well. Now it appears that the 2022 Xfinity Series season will be his maiden full-time season.