Brad Keselowski and Jeff Gordon Expect Surprises in NASCAR Bristol Dirt Race
Published 03/25/2021, 8:26 AM EDT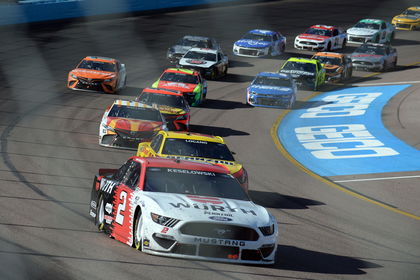 ---
---
One of the most anticipated races on the 2021 NASCAR calendar is the Bristol dirt race. This is largely because it is the first time in a while that drivers are racing on dirt. There has not been a dirt race in the Cup Series in the last 50 years, so this is a historic moment. Thus, Brad Keselowski and Jeff Gordon recently spoke about the upcoming race weekend.
ADVERTISEMENT
Article continues below this ad
Keselowski said, "250 laps, this might be the longest dirt race in history. I don't just mean in laps, but the amount of time it's going to take."
"Its going to be a tough, tough race. We don't know what we don't know, going into this race. Never ran this type of car on a dirt race. 50 years ago, that was like 1-2-3 generations ago."
ADVERTISEMENT
Article continues below this ad
Meanwhile, former NASCAR driver Gordon confessed that he does not know what will happen this weekend. He is also quite fond of the new format where drivers will participate in a heat race to decide Sunday's grid, where a random draw will decide the grids for the race.
What else did Brad Keselowski and Jeff Gordon say?
Gordon also noted that drivers will earn passing points. In addition to that, they will start the main race on the basis of those points. Truthfully speaking, this race will show just how good all the drivers will be on the new surface. Drivers like Brad Keselowski, Kyle Larson, and others will be keen to prove their mettle.
ADVERTISEMENT
Article continues below this ad
Speaking about his preparations, the Penske driver confessed, "Not enough. I did run a Late Model race with my crew chief Jeremy Bullins in Georgia last week. That was a ton of fun. I don't think it relates at all to what we're going to see at Bristol, but, I get to read the track a little bit.
"All cars drive differently, a stock car on dirt, the NASCAR version is like nothing else."
There are also plenty of unknowns, as drivers will not know what to expect when they hit the dirt. Jeff Gordon also acknowledged that the Bristol dirt race may throw up a lot of surprises.
ADVERTISEMENT
Article continues below this ad