Brad Keselowski Explains Why He Didn't Go the Denny Hamlin Way With NASCAR Team Ownership
Published 11/17/2021, 3:56 AM EST
By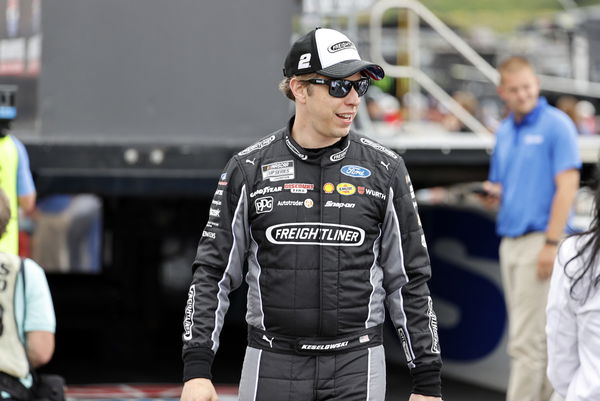 In a recent interview, Roush-Fenway Racing's new driver-owner, Brad Keselowski, described why joining an already established team is a strength and not a weakness.
The former Penske driver was asked why, unlike Denny Hamlin, who invested in and started Leavine Family Racing, he joined a struggling Fenway team that finished behind Hamlin's team in its first season.
"I think I see a lot of opportunities here that maybe some other people don't see," Keselowski said.
ADVERTISEMENT
Article continues below this ad
"There are a lot of strengths here that a lot of people don't understand." 
He reasoned that having established charters, a legacy with Ford and fans, makes it a powerful brand. The 37-year-old confessed that everything apart from 'the competition side' is very strong in his new team.
Denny Hamlin started a team and got part of Leavine Family Racing but was able to outrun a Roush car in its first year. Why Brad Keselowski felt investing in an existing team was better than trying to start a team from scratch: pic.twitter.com/VYrCS5HzIy

— Bob Pockrass (@bobpockrass) November 16, 2021
Keselowski claimed it would've been much harder to improve anything outside of the missing piece, to which he can bring a lot.
"I feel like I can bring the things needed to improve the competition side."
2021 season for Roush-Fenway and Brad Keselowski
The driver who spent almost a decade at Team Penske almost missed out on the perfect ending to his time at the Penske team. Keselowski missed out on the Championship 4 for Phoenix because of disappointing results in Kansas and Martinsville.
In 2021, Keselowski finished sixth in the rankings. He took home one race win in Talladega and finished 10 times in the Top 5 and 17 times in the Top 10.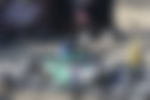 On the other hand, Roush-Fenway had an average season. Neither of its drivers could win a race.
ADVERTISEMENT
Article continues below this ad
Ryan Newman finished twice in the Top 5, and five times in the Top 10. His best result came in form of a third-place finish in Daytona 500. Chris Buescher finished once in the Top 5 and eight times in the Top 10. His best result was also a third-place finish at Charlotte.
So, it seems Keselowski is right in his assessment. His new team, now rebranded as RFK Racing has the winning pedigree in form of a race winning car. And obviously, the team itself is quite established.
ADVERTISEMENT
Article continues below this ad
With the addition of Brad Keselowski, RFK Racing will get a championship-winning and vastly experienced driver, a partnership with which could bear fruit for both parties involved.