Brad Keselowski Highlights Kyle Larson and Kyle Busch's Supremacy on 1.5-Mile Tracks in 2021 NASCAR Season
Published 05/04/2021, 8:20 AM EDT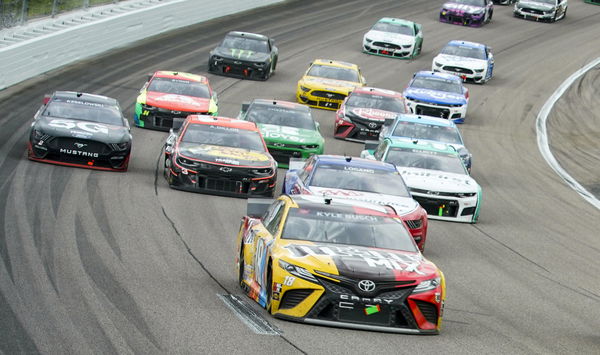 ---
---
Brad Keselowski was aiming to become just the second driver this season with more than one win in the NASCAR Cup Series, on Sunday at Kansas. He came close to doing that in the final few laps, but missed out, as Kyle Busch came out on top to take home the win.
ADVERTISEMENT
Article continues below this ad
While Busch, Kevin Harvick, and Keselowski secured top-3 finishes, much of the day really belonged to Kyle Larson, despite finishing in 15th place.
Larson has been the best driver this season on 1.5-mile tracks with most laps led as well. Keselowski and his Penske teammates, particularly Ryan Blaney, have been very strong on such tracks too.
ADVERTISEMENT
Article continues below this ad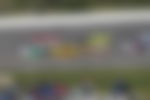 However, Keselowski believes that Larson and Busch have been the best so far. While Penske needs to do more work to catch up to them, the 37-year-old believes they're getting closer.
Brad Keselowski aims to catch up to Kyle Larson and Kyle Busch
"No, the 5 (Larson) and 18 (Busch) have been really strong on the mile-and-a-halfs consistently. I don't think where we're they are, but like I said, we're right behind them there at the edge of the top 5," Keselowski said after Sunday's race at Kansas Speedway.
He added that Denny Hamlin, in his No. 11 car, in that group of leaders as well. While his teammate Blaney showed his proficiency on 1.5-mile tracks with his win at Atlanta, Keselowski feels Team Penske, as a whole, can certainly improve.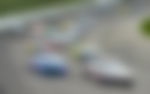 "Blaney had that really strong race in Atlanta, and we kind of hoped that would bode well for us on the mile-and-a-halfs, but I would say we're as a collective just a step behind Team Penske to those guys on the mile-and-a-halfs.
"And probably on the short tracks, we're right there with them," Keselowski explained.
The playoffs scenario gathers further pace
ADVERTISEMENT
Article continues below this ad
Busch's results this season don't necessarily suggest his supremacy. However, some late issues with his car have cost him more often and that hurt his finishes. At Kansas, he certainly showed that he is right there at the top on 1.5-mile tracks.
Busch will join the likes of Larson, Keselowski, and Blaney in the playoffs, courtesy of his win on Sunday. With quite a few more 1.5-mile races ahead, including in the playoffs, it will be interesting to see if Larson and Busch can keep up the consistency.
ADVERTISEMENT
Article continues below this ad