Brad Keselowski Reveals Roger Penske "Talked Through Scenarios" With Team to Avoid NASCAR Daytona 500 Repeat
Published 04/22/2021, 9:40 AM EDT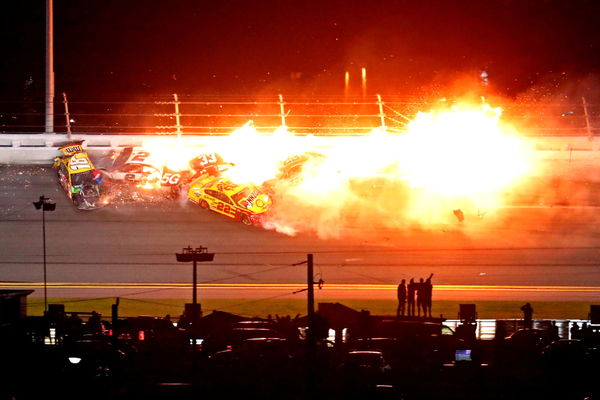 ---
---
Team Penske lost their chance to win one of the biggest races this year in the season-opener itself. Teammates Brad Keselowski and Joey Logano were among the frontrunners at the Daytona 500 in February and had the best chance to win before they triggered a multi-car fiery crash on the final lap.
ADVERTISEMENT
Article continues below this ad
There was a lot of tension between Keselowski and Logano in weeks after the Daytona 500. Team owner Roger Penske himself said he would talk to his drivers in a meeting before Talladega to avoid such incidents in the future.
That talk has finally taken place, confirmed Keselowski recently. Penske spoke to his star drivers, which includes Ryan Blaney as well.
ADVERTISEMENT
Article continues below this ad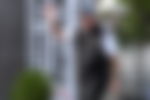 "(Penske) talked through some different scenarios. I don't think there's any perfect answers, but there is good spirit, and I'm looking forward to this weekend," Keselowski said about the Zoom call this week.
Brad Keselowski is not worried about a Daytona repeat at Talladega
Talladega is another venue that could see a repeat of the Daytona chaos. However, Keselowski said the drivers have more options to stay in control of the situation at Talladega. Thus, he is not worried at all about racing his teammates there.
"I think Talladega is a lot different than the Daytona 500. There's more room to race, a lot of other different things that go on, the way the cars drive is significantly different. I don't really think I have a lot of concern about us to be quite honest," he said.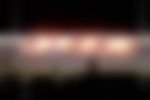 The No. 2 Penske driver understands that the events at Daytona were heartbreaking for his team. While they will try and avoid such a massive game-changing moment in the future, the team's drivers are clear about going for the win when the opportunity is there.
"We should all be trying to win for sure"
"I know it's not fun for anyone at Team Penske to have two cars, first and second and another one 10th, so three cars in the top-10 in the biggest race of the year and all three of them come back on a hook," he expressed.
"That's probably not what anybody would say is acceptable, but I think there is a spirit of 'Hey, we should all be trying to win the race for sure,'" he said further.
ADVERTISEMENT
Article continues below this ad
Talladega is prone to many big crashes and wrecks and that's why Penske had the talk this week. Keselowski himself is still finding a win this season, while Logano and Blaney have already won.
If the opportunity presents itself, he will not hold back as the playoff picture keeps getting more and more intense.
ADVERTISEMENT
Article continues below this ad