Brett Griffin Gives a Sensational Update on Kyle Busch as Joe Gibbs Has "Stopped Talking" to the Candyman
Published 08/09/2022, 5:55 AM EDT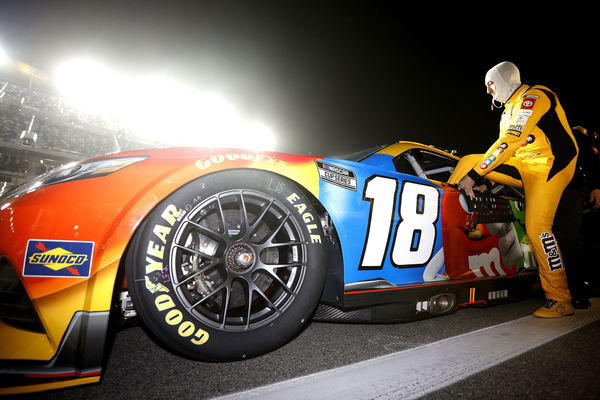 "We're in August people, we're in August." This is what NASCAR spotter Brett Griffin recently reminded everyone of amidst the growing uncertainty over the future of Kyle Busch.
The uncertainty which is growing denser by the day.
And now, what Griffin recently said on the post-Michigan episode of the Door Bumper Clear podcast, it will surely grow worse considering the potential names that could sprout from what he suggested.
ADVERTISEMENT
Article continues below this ad
The thing is, the spotter claimed that not only has JGR stepped off the pedal completely, but two big manufacturers have also entered the scene as he made a point about Busch not potentially having a seat next season.
"If you've got Chevrolet now entering the conversation to come after you, and you've got one Ford team that's talking to you, and Gibbs has essentially, potentially stopped talking to you, you don't have a lot of options if you're Kyle Busch," Griffin said.
"And you're too damn good to not race a Cup car next year."
Watch This Story: Kyle Busch – Net Worth Salary and Endorsements in 2022
Freddie Kraft names the team owner that could land Kyle Busch
In continuation of Brett Griffin, his fellow spotter, Freddie Kraft, revealed the team owner who could potentially sign Kyle Busch, and make sure that he stays within the Toyota umbrella.
ADVERTISEMENT
Article continues below this ad
That owner is none other than Denny Hamlin. Kraft described how Hamlin went out and got Kurt Busch when he needed him, followed by going out and getting Tyler Reddick in a similar fashion.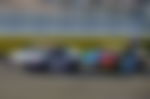 "If Kyle is available, Denny is going to kick the tires on that at least and see, 'This is what you wanna do. I would give you a damn one-year deal for the money you said you would be willing to take,'" the spotter continued.
ADVERTISEMENT
Article continues below this ad
"Denny is gonna put the best available in the car."