Bristol Motor Speedway Continues to Make Strong Progress in Preparation for 2021 NASCAR Dirt Race
Published 01/16/2021, 9:15 AM EST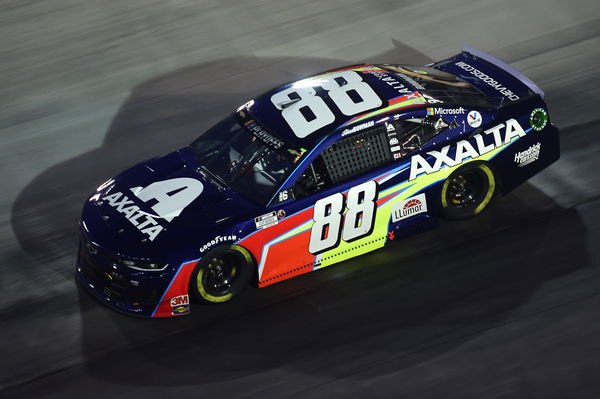 ---
---
Bit by bit, the dirt configuration at the Bristol Motor Speedway (BMS) is getting ready to host NASCAR races in March. It has certainly been quite some time since the stock car racing series conducted events on a surface that presents its own set of challenges.
ADVERTISEMENT
Article continues below this ad
Quite recently, BMS had posted a video showing heavy machinery lay down the first layer of sawdust on the proposed track surface. Steve Swift, Speedway Motorsports' vice president of operations and development, shared some thoughts on the work being done at the track.
Swift stated, "So far we've been blessed. We started Monday and we are way ahead of where we thought we would be with the weather and we are on schedule and pushing forward."
ADVERTISEMENT
Article continues below this ad
Progress at Bristol moving along 'better than we thought,' says Swift
"We are really just getting the bugs worked out this week, which is what we had planned for this week and we are moving along a lot better than we thought, so everything is going really well."
The specific weekend dedicated to the BMS will see both Truck and Cup races hosted at the half-mile track in Tennessee. Prior to the conduction of NASCAR races, the track will reportedly also play host to the inaugural edition of the 'Bristol Dirt Nationals'.
Swift continued, "We've done a lot of research. We've reached out to California, Iowa, Missouri and so many others, the list is really long. They are all happy to help us and see this as a big win for the dirt world. To see the big series racing on dirt is exciting for the dirt world as well."
Most NASCAR Cup Series drivers will find dirt track racing challenging
ADVERTISEMENT
Article continues below this ad
The likes of Kurt Busch and Chase Elliott have voiced their support for giving dirt races a chance. After all, they offers something unique and different to the way stock car racing is usually played out on the traditional concrete tracks.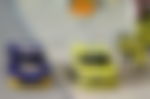 Cup Series already has a few dirt track stars like Christopher Bell, Kyle Larson, and Austin Dillon, who would quite look forward to this particular race. With the smooth ongoing progression at the speedway, one should then expect an adrenaline-filled racing spectacle at Bristol on March 28.
ADVERTISEMENT
Article continues below this ad
MORE – WATCH: Bristol Motor Speedway Ramps up Preparations for First NASCAR Dirt Race in over 50 Years