Bubba Wallace Could Drive the No. 23 in 2021 as Trademark Registrations Reveal Key Details
Published 10/18/2020, 8:30 AM EDT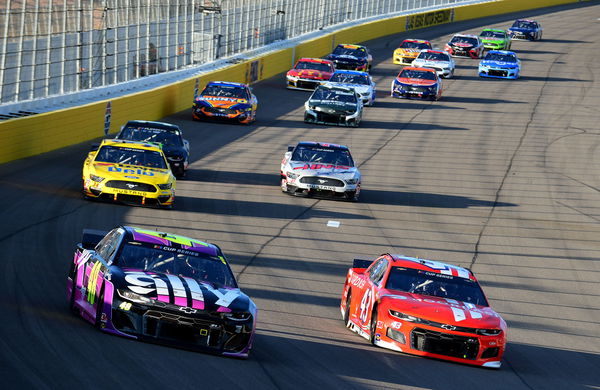 Soon after the initial excitement of the announcement by Michael Jordan and Denny Hamlin of their new NASCAR team, with Bubba Wallace as their driver, the focus shifted to the finer details of the association. Two of those being the name of the new team and the number of Wallace's car.
It is no secret that the number is expected to be 23. This is because of Jordan's tryst with the number during his illustrious NBA career. Aas per new information that has come to light, the number and the team name might soon be official.
What we know about the potential car number and team name
ADVERTISEMENT
Article continues below this ad
As per reports, a company going by the name of 2311 Racing LLC has filed an application for trademark registrations for the name 23XI Racing and the number 23. The address of the North Carolina-based company is of a particular 'The Sacks Group'. Jordan himself is a client of the company.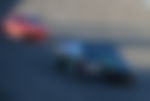 Teams usually file these details for possible team names and car numbers.
With this, it seems like a matter of time before the information is officially out and registered with NASCAR. The name '23XI' incorporates Jordan's jersey number and Hamlin's car number (11).
Big opportunity for Bubba Wallace to associate with No. 23
Soon after the announcement of the team's formation, Jordan had expressed that the decision on the car number is solely Wallace's. "At the end of the day, I want him to have his own identity. If he chooses to drive that number (23), great! If he chooses another number, that's great as well."
ADVERTISEMENT
Article continues below this ad
Having said that, not many would give up the opportunity to associate with the number 23. Especially when Jordan himself is directly involved in the process.
There the also high anticipation that Wallace will end up driving a Toyota car next year. Hamlin and Jordan both said recently that they are working with Joe Gibbs Racing on a deal. Joe Gibbs himself recently said he sees Wallace winding up in a Toyota.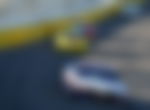 Hamlin and Jordan are also highly motivated to give Wallace race-winning equipment. They expect great results from the talented youngster.
ADVERTISEMENT
Article continues below this ad