Bubba Wallace Describes the "Humbling Moment" of Being Cocky and the Circumstances That Made Him Reconsider His Approach This Year
Published 05/01/2022, 12:30 AM EDT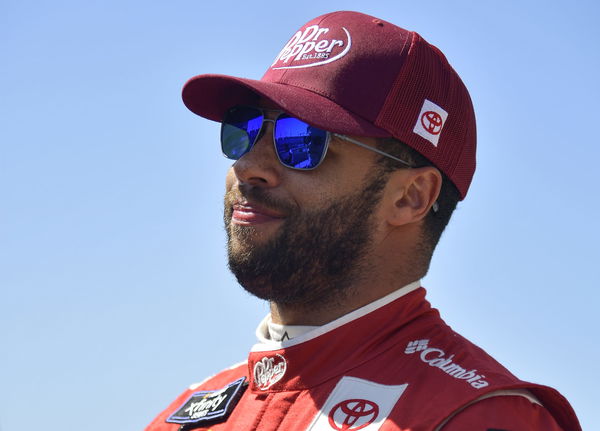 Bubba Wallace hasn't had a typical racecar driver journey to the top tier of NASCAR. The 23XI Racing driver has revealed on many occasions, how he had trouble finding sponsors while dealing with personal struggles on the side.
However, the one thing that unites him with other racecar drivers is the fine line. The fine line between being cocky and being confident, in his own words.
"There's a fine line between cockiness and confidence. And was I cocky coming up through? Yeah, I tried to walk that line proudly, the fine line between the two, confidence and cocky," Wallace said in a recent interview.
ADVERTISEMENT
Article continues below this ad
"And sometimes you show up and just get your teeth kicked in. That was definitely a humbling moment. But understanding where I'm at, and what it takes."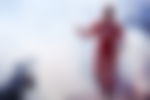 He described how, a year ago, he'd be frustrated and would point blame at everyone without taking any responsibility. But now, his outlook has changed. Now, Wallace admits everyone makes mistakes.
Now, Wallace wants to grow from them and fix them.
"I'm just having a positive outlook on things," he admitted.
Bubba Wallace on how his motto has changed from last year to this
The 23XI Racing driver recalled how, at the beginning of the current season, he was just mad and mad only. Then, on his way to an event after the race in Phoenix, Bubba Wallace had a moment of self-realization.
He just stopped being mad.
To those that want to achieve the task of being something much larger than self, have to understand the results are not instantaneous. No matter how much effort is put in. Stay Hungry🤘🏾 pic.twitter.com/Vb5Vo4mT1s

— Bubba Wallace (@BubbaWallace) April 4, 2022
ADVERTISEMENT
Article continues below this ad
"I don't know if it was the cabin pressure, the thing with the seatbelt, but it was like, 'I'm done being mad.' And it wasn't just in the moment," Wallace remembered. "It was like, 'Why were you mad for so long?' Like, be mad in the moment, be done with it, and focus back on the next task." 
"That's been kind of my motto. Last year it was, 'No more excuses'. This year, it's, 'Done being mad, done being negative.'"
ADVERTISEMENT
Article continues below this ad
Now, it remains to be seen whether this motto pays dividends for him this year, because so far this season, he's well below the expectations of his fans, his team, and undoubtedly, of himself too.