Bubba Wallace Extinguishes the Rumors of Any Animosity Between Him and "Modern-Day Ryan Newman" "Joseph" Logano After Michigan
Published 08/11/2022, 5:20 AM EDT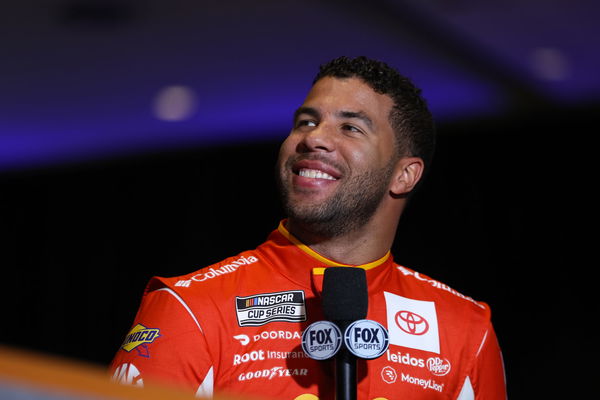 One of the biggest factors in Bubba Wallace scoring a P2 finish in Michigan was the fact that he had a fast car, he drove a good race, with good support from his team that ended in a good result. That's quite simple, right?
ADVERTISEMENT
Article continues below this ad
But on the flip side, one of the biggest factors that Wallace scored a P2 finish in Michigan was because of a fella named Joey Logano and his incredible display of defensive driving.
Such was the level of his driving that after the race, he got compared to a NASCAR legend by the 23XI Racing driver.
ADVERTISEMENT
Article continues below this ad
Speaking about his defensive driving towards the end of the race, the Team Penske driver recalled, "Bubba texted me after the race and he said, 'You're like the modern-day Ryan Newman.' 'A little longer neck,' I said."
And on the video of this interview, Wallace's reaction was such that cleared any doubts that others otherwise might've had about animosity or bitterness between the two.
"😂😂😂 for the people in the back.. Joseph didn't do a damn thing wrong!" tweeted Wallace.
WATCH THIS STORY: From Kyle Busch's Rant at Alex Bowman to Bubba Wallace Narrowly Avoiding a Crash: Best Moments From the Las Vegas Race
What else did Joey Logano say about Bubba Wallace?
Joey Logano described how it was tough for him, racing against Bubba Wallace, especially considering that the latter had a fast car.
ADVERTISEMENT
Article continues below this ad
"I made his life hard, obviously, but that's also my job," he said. "When there's 20 laps to go, and you're running a P2, you got a front-row restart, you got a chance to win the race. You cannot give up spots anymore, you just can't do it."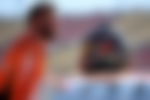 Logano recalled how earlier in the race, he had let Wallace go simply because the #23 was faster than him, but with 20 to go, he couldn't give up that spot anymore, giving all he had to protect it.
ADVERTISEMENT
Article continues below this ad
"You gotta keep the spot the best you can. Eventually, he got by me, but you gotta keep the spot as long as you can," he added.