Bubba Wallace Highlighted How NASCAR Has Evolved With the Example of the Seven Championships of Richard Petty and Jimmie Johnson
Published 05/13/2022, 9:55 AM EDT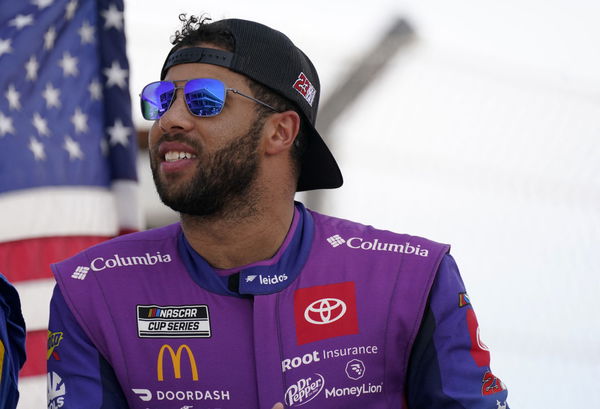 Bubba Wallace might not have been part of the sport for a long time so far, but the 23XI Racing driver has a great understanding of how and why things are the way they are. Just look at his response to a question in an interview last year about how NASCAR has evolved with the example of Jimmie Johnson and Richard Petty's seven championships.
"Richard Petty, he obviously has 200 wins. No one will ever reach that. Jimmie (Johnson) retired at 82. Kyle's (Busch) at 56. So it was a different day and age," Wallace said. "Richard Petty's racing Monday, Tuesday, Wednesday…like this is when it first started, every race was a NASCAR Cup race."
When asked whether the stock cars back in Richard Petty's day were "on steroids", Wallace replied, "Compared to the competition? Absolutely."
ADVERTISEMENT
Article continues below this ad
"If you go back and watch some documentaries on that, you'll see just how far advanced they were and they still didn't have anything. But now to see where they're at now and where the sport is at, it's totally changed," he continued.
"So if I talk about Jimmie, because that's the most recent, his last championship was '16. And that's kind of, we're in that era now. But, just, the car was fast, made all the right moves on the racetrack and he won the races," Wallace added.
"What makes his cars so fast? The people, the resources, the money that goes into that team."
The spotter of Bubba Wallace on his team's luck in 2022
Freddie Kraft, the spotter of Bubba Wallace, recently explained why Darlington was just another entry into the long list of poor races this season for the #23 team, and the 23XI Racing team in general.
"I got collected in this mess. Again, we were all in the same wreck with Denny (Hamlin), the boss, so as he is wrecking he is watching his two cars wreck. And I'm sure he was thrilled about it," Kraft said.
ADVERTISEMENT
Article continues below this ad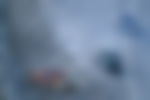 Kraft emphasized that they had speed, good enough speed to make them the 7th-8th car on the field, but they got caught up "in a mess." "At 23XI, we just can't catch a break lately," he continued.
ADVERTISEMENT
Article continues below this ad
"We're looking for a break over there."
Watch This Story: Dale Earnhardt Jr Anoints New NASCAR Regulation as "Kinda Hit or Miss"