Bubba Wallace Insider Feels Tony Stewart's Win Over Billionaire Might Be Blessing in Disguise for SHR
Published 12/14/2022, 1:12 PM EST

Follow Us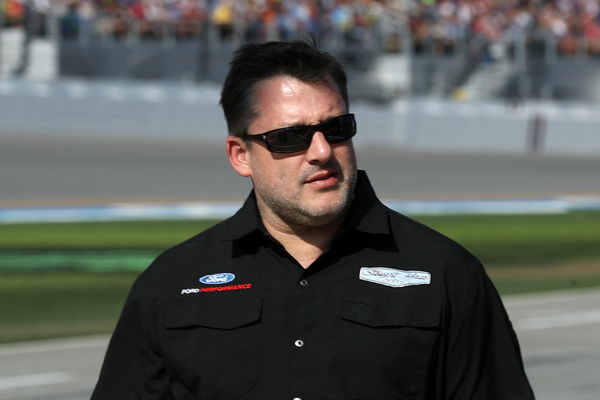 Recently, there was an argument between the two co-owners of Stewart Haas Racing. Tony Stewart wanted to bring Ryan Preece into the NASCAR Cup Series seat. On the other hand, Gene Haas wanted to persist with Cole Custer for another season. However, at the end of the day, Stewart was able to get Haas to go with Preece. Now that Preece is headed to the Cup Series starting next season, a Bubba Wallace insider shares his thoughts about the move, suggesting that it might have been a good decision.
Talking to fellow spotters, Wallace's spotter Freddie Kraft said, "Listen, I think it's spot on. I think this is a win-win for both of these guys. You know, Preece had a little bit of money behind him. I think that kind of maybe pushed him over the line to get this right away from Cole. But there's no secret Cole struggled last year. I think this is a great opportunity for Cole to take a step back. You've seen how well he ran in the few Xfinity races he ran last year."
ADVERTISEMENT
Article continues below this ad
"So he's gonna go back and I mean the Xfinity field basically lost what, 75% of their winners, like, you know, they lost. So you know, this is an opportunity for Cole to go back and win another ten Xfinity races possibly as well as he ran. That's kind of, you know, he can kind of reset. And get back on, you know, get his confidence back up and maybe come back."
Kraft also mentioned how Kevin Harvick and others would not be in the sport after a couple of years. He maintained that this would be the last opportunity and the last shot for Ryan Preece. He concluded by stating, "You've been waiting for this one opportunity and here it is and it's time to make the most of it."
Cole Custer gets a chance to repeat previous Xfinity exploits
ADVERTISEMENT
Article continues below this ad
As Ryan Preece gets promoted up the order, Custer will head back to the Xfinity Series. However, this is not the end of Custer's hope to return to the Cup Series.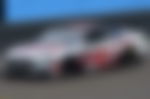 Given Custer's previous record, there is a good chance of him winning multiple races in the Xfinity Series. As he looks to better his track record at the Xfinity Series, getting relegated might turn out to be a blessing in disguise for Custer.
ADVERTISEMENT
Article continues below this ad
Watch This Story: "Worth Every Penny of 3 Million" – NASCAR Legend and Fans Unite to Celebrate Tony Stewart Anniversary
The 2023 season has the potential to either make or break the two drivers' careers. Furthermore, Tony Stewart will also be monitoring Preece's progress closely. Do you think Stewart made the right call by bringing up Ryan Preece to the Cup Series? Let us know in the comments section.
Edited By: Nischal Kandpal