Bubba Wallace Receives the Ultimate Compliment From NFL Star That Will Make His Boss Michael Jordan Proud
Published 05/01/2022, 4:55 AM EDT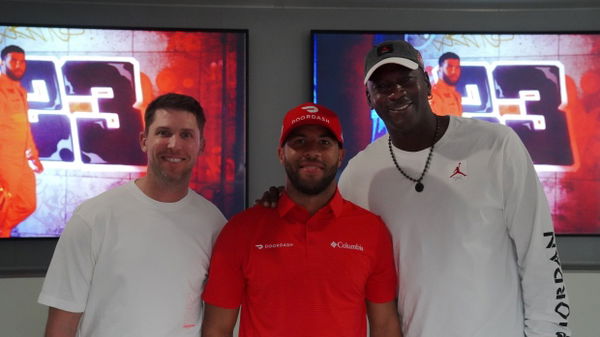 No matter what is said or written about him, Bubba Wallace is surely a trailblazer in NASCAR history. Yes, his numbers don't exactly match his popularity (good or bad), but what he's done for the sport can't be measured in numbers, anyway.
Yet, all things considered, including his contributions to NASCAR as an activist and to his community, would you say Bubba Wallace is 'the goat'?
Because that's what Washington Commanders' defensive tackle, Daron Payne, recently did. The NFL star posted a photo with the 23XI Racing driver as he attended the Cup race at the Talladega Superspeedway.
ADVERTISEMENT
Article continues below this ad
What was interesting about the picture was the caption, which simply read, "🐐@BubbaWallace."
"Pleasure having you there bro," a humbled Wallace reacted to Payne's massive compliment.
Bubba Wallace reflects on his miserable season so far as he outlines his No.1 goal
In a recent appearance at the NASCAR Live podcast, Bubba Wallace spoke about the poor season he's had so far this year.
"There's only been about one bright spot, that's been Daytona. Other than that, I made the mistake of crashing in California in practice that put us behind. We got the car better and fast throughout the race then I go in there and wrecked Brad (Keselowski)," he said.
"We've had a loose wheel at Phoenix, Vegas, we got in the wreck there at the end. Obviously, the penalty there at COTA."
Yet despite that, Wallace thinks they'll be okay. He described how it is during the Monday meetings that they come face-to-face with the reality, which isn't anywhere near in line with their expectations.
But it is the realization at least that keeps them calibrated to their goal.
ADVERTISEMENT
Article continues below this ad
"The nice thing about that is, 'Hey, if we clean up our mistakes, we can go finish here. And finishing 10th or 12th is well inside the playoff, which is the number one goal for our team this year," Wallace revealed.
"I think we're well capable of doing that."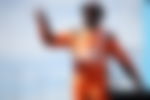 So it remains to be seen whether Bubba Wallace and his #23 team make the playoffs this year.
ADVERTISEMENT
Article continues below this ad