Bubba Wallace Reveals the One Thing He Shares With Hailie Deegan
Published 08/25/2022, 1:30 PM EDT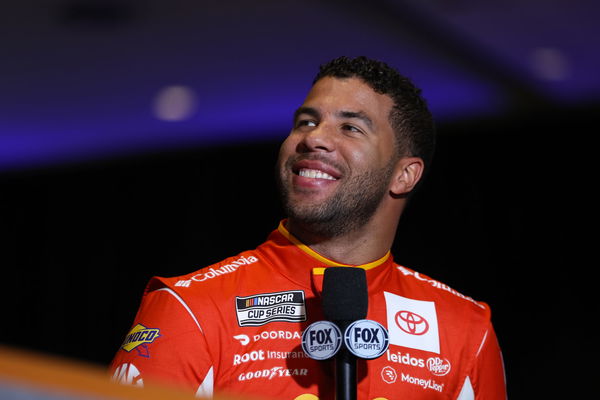 Say what you will, but social media has become a big asset for celebrities and public figures in the modern age. The same is also the case, or rather, even stronger of a case when it comes to NASCAR drivers considering how sponsorship-driven the sport is, which makes one wonder, which social media platform does a racing driver prefer over the other? Bubba Wallace recently revealed the one he likes.
ADVERTISEMENT
Article continues below this ad
In an interview with The Athletic, the 23XI Racing driver opened up on his preferred social media platform.
 "Instagram," Wallace said.
ADVERTISEMENT
Article continues below this ad
However, there's one thing about it that really annoys the  #23 driver.
"Instagram just kills the resolution. There's some way around it in Photoshop or something to post a really crisp picture," he described. "But say you take a picture — which iPhone cameras are solid now, right? You put it up there and it's like "Damn, this looks s****y."
"It's Instagram's crop."
 

View this post on Instagram

 
Interestingly, another NASCAR star, Hailie Deegan, had also confessed her love for the Meta-owned platform.
"I've pretty much focused on Instagram my whole life, just posting quality stuff, every single day, never missing it, always showing people my story of what's going on," she had said.
Watch this Story: From Kyle Larson to Denny Hamlin: Chase Elliott's Most Heated Moments
Bubba Wallace on the state of his season despite a competitive playoff-worthy car
In a recent interview, Bubba Wallace opened up on his opinion of how the #23 team shouldn't even be in the position they find themselves in as of now.
"I feel like the speed that we've had, some of the races that we've called throughout the year, we should be, if not, had been in the victory lane already, competing with Blaney and Truex for the points battle," he said.
ADVERTISEMENT
Article continues below this ad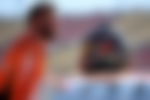 Wallace claimed that they've been great speed-wise throughout the year but the one thing that's missing, something that has cost them dearly, is their execution.
As for the subject of the common conception of them feeling the pressure, Bubba Wallace isn't a big fan of that notion.
ADVERTISEMENT
Article continues below this ad
"Honestly, that's where the problem starts, when you to start to overanalyze things," he added.