Bubba Wallace Splits NASCAR Fans Once Again With His 'Track Walk' at COTA; Ryan Blaney Reacts
Published 03/26/2022, 10:15 AM EDT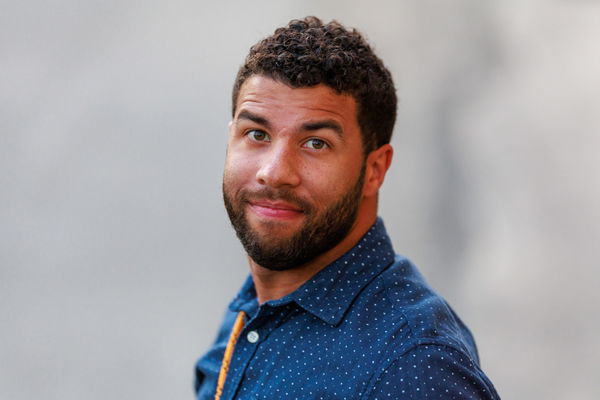 Unquestionably, no current driver in NASCAR is more divisive than Bubba Wallace. The 23XI Racing driver often finds himself splitting NASCAR fans into two halves, one half that criticizes him and the other that supports him.
ADVERTISEMENT
Article continues below this ad
And this isn't just down to his race performances or comments or statements, it's applicable to everything that he does or says, even to the things he doesn't do or doesn't say.
Ahead of the race this weekend at the Circuit Of The Americas, journalist Jeff Gluck posted a picture of Bubba Wallace on a skateboard on his 'track walk'. "Most drivers do a track walk, not a track board. No one ever accused @BubbaWallace of being like most drivers though," Gluck wrote.
ADVERTISEMENT
Article continues below this ad
As you'd expect, even this picture resulted in split reactions from NASCAR fans. There were those who made fun of the Talladega winner, and then there were those who supported him for this, no in between.
Bet that's the only thing he has control of this weekend

— jared (@jrodgib) March 25, 2022
That's actually a great way to exponentially increase the feel of the track directly to your body.

— Daddy Luttrell 🏁 (@josephcluttrell) March 25, 2022
And that is just the way we like him. Not like other drivers ❤️

— 🙊 ηιcσℓε cнιρмαη 🙈 (@Stellarnarious) March 25, 2022
I'd imagine you'd get a good guage for how the pavement feels

— Lee Cessna (@l_cessna) March 25, 2022
Bubba Wallace opens up on his biggest critic
In a recent interview with CBS News, Bubba Wallace addressed the issue of being too hard on himself. Wallace was also pretty open about this subject in the Netflix docu-series, 'Race: Bubba Wallace'.
Throughout the six episodes, there were glimpses of how the 23XI Racing driver sometimes overthinks himself into a mess simply because of how critical he is of his performances.
"I am my own worst critic," Wallace said.
ADVERTISEMENT
Article continues below this ad
"You know, when I make a mistake, I'm super hard on myself. And sometimes it's okay to have a little bit of self-motivation, but when you stoop as low as I do, it's tough to climb back out of."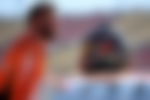 Having said that, Bubba Wallace believes and hopes he has "graduated from that point" in his life.
ADVERTISEMENT
Article continues below this ad
"I haven't made a big enough mistake to let my mind tell me otherwise," he added.