Bubba Wallace's Spotter Freddie Kraft Compares JR Motorsports Duo to Denny Hamlin in Contrasting Contexts
Published 05/04/2022, 9:50 AM EDT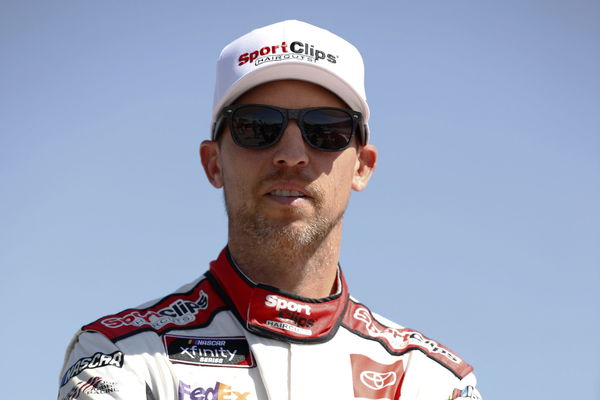 The Dover race ended with quite a historic result for the Xfinity Series team, JR Motorsports. All four of their drivers, Josh Berry, the race winner, Justin Allgaier, the runner-up, and fourth and fifth-placed Noah Gragson and Sam Mayer, finished inside the top five. This result led to Bubba Wallace's spotter, Freddie Kraft, drawing parallels between one of the four JRM drivers and Denny Hamlin.
In the recent episode of the Door Bumper Clear podcast, Kraft claimed that Justin Allgaier played the same role as Hamlin did at Joe Gibbs Racing back in the day, the role of lifting up the entire team with their individual performance.
"I feel like Denny back in the day elevated everybody at (Joe) Gibbs (Racing) with that Martinsville performance. Like once Denny won a bunch of races, all of a sudden, Kyle (Busch) was winning a bunch, Martin (Truex Jr) was winning a bunch. You see this here with Justin (Allgaier) at Dover," the spotter said.
ADVERTISEMENT
Article continues below this ad
"Where did the finish? First, second, fourth, and fifth, or something like that?"
Further, this conversation took an interesting and slightly hilarious tone when Bubba Wallace's spotter compared another JRM driver to his own driver's boss, in quite a funny context.
"I mean Sam Mayer. Sam Mayer come from the back twice. I tell you what, if that kid ever stop speeding on the pit road," TJ Majors continued when Kraft jumped in and proclaimed, "He's like the new Denny Hamlin. It's like every week."
Denny Hamlin and the new Denny Hamlin both penalized after Dover
ADVERTISEMENT
Article continues below this ad
The Dover weekend came at quite an expense for Denny Hamlin as well as Sam Mayer, as NASCAR penalized both drivers for similar reasons.
WATCH THIS STORY – NASCAR Driver Reveals the $6 Million Obstacle in Kyle Busch Leaving JGR for Stewart-Haas Racing
Hamlin was stripped off of his crew chief and two crew members for the next four races because his tire came loose as he left the pit road during the Cup Series race. While Mayer also faced a similar penalty of a crew chief, two crew members, four races for having a loose wheel during the Xfinity Series race.
ADVERTISEMENT
Article continues below this ad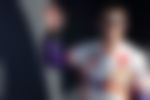 So it'll be interesting to see how Denny Hamlin and the new Denny Hamlin fare in the coming month without the key names in their teams, Will they survive, or will they sink?