Bubba Wallace's Spotter Gives Thumbs Up to NASCAR Over "Step in the Right Direction"
Published 03/10/2023, 7:32 PM EST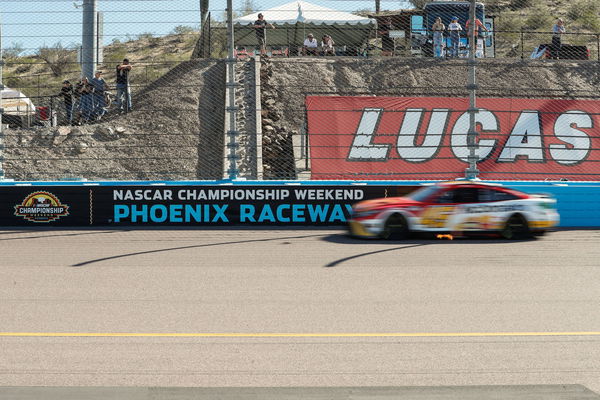 Heading into the Phoenix race this weekend, NASCAR is introducing an updated short track package—one which everyone, including the spotter of Bubba Wallace, Freddie Kraft, is hoping improves the racing product. The new package will see the Next Gen cars have 30% less downforce.
They'll achieve that by reducing the spoiler by 2 inches to 58 inches and removing 3 strakes from the diffuser.
This was something that many NASCAR insiders are looking forward to, as the previous short-track package didn't exactly deliver on the promise of good, competitive racing.
ADVERTISEMENT
Article continues below this ad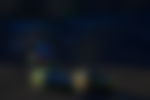 Spotter of Bubba Wallace on board with NASCAR's new short track package
Speaking in a recent episode of the Door Bumper Clear podcast, Freddie Kraft was "spot on" for the new short-track package by NASCAR as he felt something needed to be done considering how last year's package was "awful."
"The longer we went on with the same package, it was gonna get worse because all we do is get better, everybody gets better. So you just keep making the box smaller and smaller and you will see less and less passing," Kraft said.
"Listen, this is a step in the right direction. We've talked about less downforce hopefully, smaller spoiler, taking them strakes off, I'm not engineer background to know what the difference is, they say 30%; I believe them," the spotter continued. "Hopefully, it promotes better racing because we can't have what we had last year.
"I'm spot on, let's try something."
WATCH THIS STORY | Tyler Reddick Dethrones Chase Elliott as the New "Road Course King" in Bubba Wallace's Eyes
Freddie Kraft explains why NASCAR should update the short-track package often
Having expressed his approval of the new short-track package, Freddie Kraft pointed toward Kevin Harvick's recent comments about how NASCAR needs to keep the teams on their toes.
"The longer the package stays the same, the teams are just gonna get better at it. We talked about it last year, eventually, you're gonna see the cream rise to the top and it's gonna go back to the balance of what was before where the parity is not so much there anymore," the spotter described. "And we're getting there.
"You saw it yesterday, Hendrick 1-2-3."
ADVERTISEMENT
Article continues below this ad
Kraft concluded his point by hoping that the race at Phoenix is a good one as he mentioned how a guest on their show last year had claimed that Phoenix Raceway hasn't hosted a good race since 1989.
"The Phoenix racetrack itself, I don't think induces itself to great racing," he added.
ADVERTISEMENT
Article continues below this ad
Whether it'd be a good race this weekend, time will tell.