Bubba Wallace's Team Member Bashes NASCAR for Ruining His Key Strength
Published 10/04/2022, 5:45 AM EDT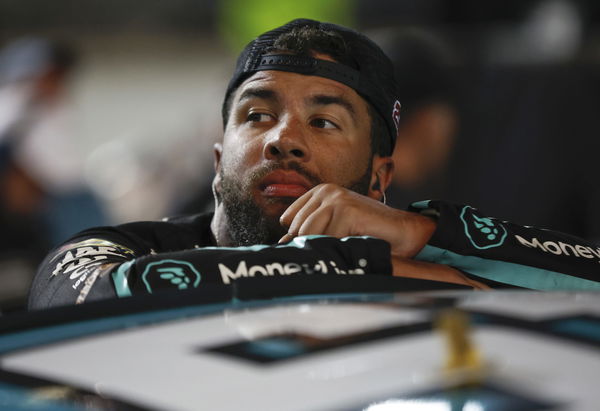 There was a lot of hope and promise that came with the Next Gen car. After all, NASCAR pitched it as a revolutionary evolution that will take the sport to a whole new level, but has it really? This was something that the spotter of Bubba Wallace recently raised.
ADVERTISEMENT
Article continues below this ad
"This car has ruined our best two avenues of racing: short tracks and superspeedways," in a recent episode of the Door Bumper Clear podcast.
"I'll give you credit, it's 100% better lately at the mile and a half but the racing that we've kind of been built on is short tracks and superspeedways, and they're not good anymore."
ADVERTISEMENT
Article continues below this ad
Kraft then described how the Next Gen car has more or less taken away his driver's key strength, the superspeedways, something which was on display at Talladega for everyone to see.
"In the past, in the last car, we could go to the top lane and be in the top five within three or four laps. We could make stuff happen, get that top lane, get that top lane rolling," he continued.
"Yesterday I couldn't do it."
WATCH THIS STORY: Denny Hamlin Chooses Violence in Dig at RCR's Kyle Busch Announcement After Tyler Reddick Saga
The spotter of Bubba Wallace opens on why the Talladega race was odd this time around
One of the things which many people felt was odd about the recent race at Talladega was the fact that there was no 'big one'. The race was largely clean and missing any big incidents, which is a good thing.
However, the reason, at least according to Freddie Kraft of that not happening, is a cause of concern.
ADVERTISEMENT
Article continues below this ad
"You know why we didn't have a big one? Because these guys are afraid to crash," he said. "You can't have a race when these guys are terrified of crashing because they don't know what's gonna happen."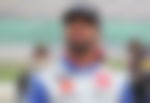 The spotter admitted that the aggression level wasn't all the way down among the drivers, but it was certainly lower than what everyone is used to.
ADVERTISEMENT
Article continues below this ad
"I think it was partly because these guys were afraid to crash yesterday," Kraft added.