"Building Something From the Studs up" – Corey LaJoie Reveals What Convinced Him to Sign for Spire Motorsports
Published 12/03/2020, 7:10 AM CST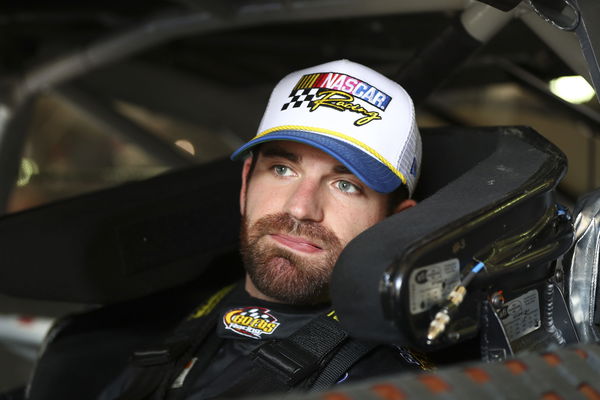 ---
---
Corey LaJoie will now race for Spire Motorsports in the 20s21 NASCAR Cup Series season, after signing a multi-year contract with the team. He will drive the No.7 Chevrolet for them after an official announcement arrived a few days back.
ADVERTISEMENT
Article continues below this ad
Having ended his association with Go Fas Racing, LaJoie was in pursuit of a good racing project. Now, he has landed up at one of the relatively newer teams in NASCAR Cup Series racing.
But how did those talks and negotiations come to fruition with the team? LaJoie talked about that and delved more into what convinced him into taking up the duties of driving for Spire.
ADVERTISEMENT
Article continues below this ad
Corey LaJoie revealed the deal has been done for about "a month and a half" now
Speaking briefly in an interview, he stated, "It's been done for about a month and a half now, maybe little less than that. I think everybody collectively in the group is a lot more about the action than they are talking about it.
The North Carolina native had announced close to the end of August that he would not be continuing with Go Fas for the 2021 season. It raised inquisitiveness about where LaJoie would move next and now, we finally have the answer.
He added further and said, "I sent a text to Jeff, I said 'when do you want me to drop my seats off?' And that was kind of simultaneously when Go Fas and I agreed to part ways.
"You know one thing led to another. The more we got talking through it, what they were trying to build. What they're trying to do, it was just more and more appealing."
ADVERTISEMENT
Article continues below this ad
The former Go Fas Racing driver reveals the Spire project 'captivated' him
"The challenge, just the building something from the studs up really captivated me into doing it. Especially with Dickerson and TJ Puchyr and those guys over there at Spire. Anything they touch usually is pretty successful," concluded Corey.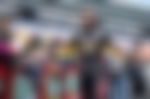 The new Spire No.7 has been around in the Cup Series but has raced full-time in the division for just two seasons now. Having finished 30th in the Drivers' Standings this year, his new employers would naturally hope for him to surpass expectations in 2021.
ADVERTISEMENT
Article continues below this ad