Camille Kostek Endorses Kyle Busch's Beloved Rowdy Energy Brand
Published 06/22/2022, 2:58 PM EDT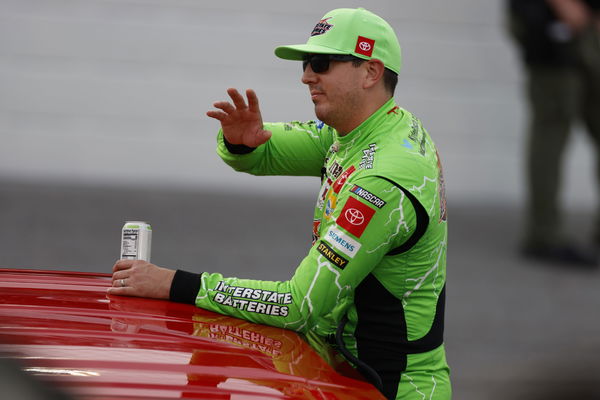 Kyle Busch is truly one of the best NASCAR drivers of all time. It also doesn't hurt that he is, at the same time, one of the most iconic personalities from the sport as well, having amassed a loyal fan base through his unique personality.
However, not many would know that Busch's fanbase stretches far from the asphalt tracks of stock car racing to the green football fields. Consider the recent story of Camille Kostek, the girlfriend of NFL legend Rob Gronkowski, recently put on her Instagram.
In the story, Kostek can be seen alongside the Rowdy Energy Drink, a brand owned by the two-time NASCAR Cup champion himself.
ADVERTISEMENT
Article continues below this ad
"The cotton candy," she wrote in the story. "Giving me that extra boost before showtime." 
WATCH STORY: Team Owner Joe Gibbs Vows to Confront NASCAR Over Kyle Busch Sanctions in Richmond
Is Kyle Busch staying at Joe Gibbs Racing in 2023?
Amidst the uncertainty surrounding Kyle Busch's future at his team, Joe Gibbs, the team owner made some comments that should help in clarifying the whole situation a bit more.
We're really confident that we're going to have that (No. 18) car squared away, sponsorship-wise, and we're trying to work on our deal right now with Kyle," Gibbs said. "So I think we feel good about it."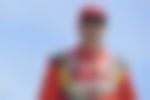 Busch renewing and staying with JGR is without a doubt an incredibly important thing for not just Gibbs' team but also for the Toyota family.
ADVERTISEMENT
Article continues below this ad
"If nothing else, I can't envision any other scenario. Any other scenario is just unacceptable," David Wilson, the Toyota Racing Development President, said.
Having said that, Wilson added that the situation isn't entirely in their hands. That it will take Toyota, Joe Gibbs Racing, and Kyle Busch to reach a common ground.
ADVERTISEMENT
Article continues below this ad
"We can't control everything, and I'll leave it at that."