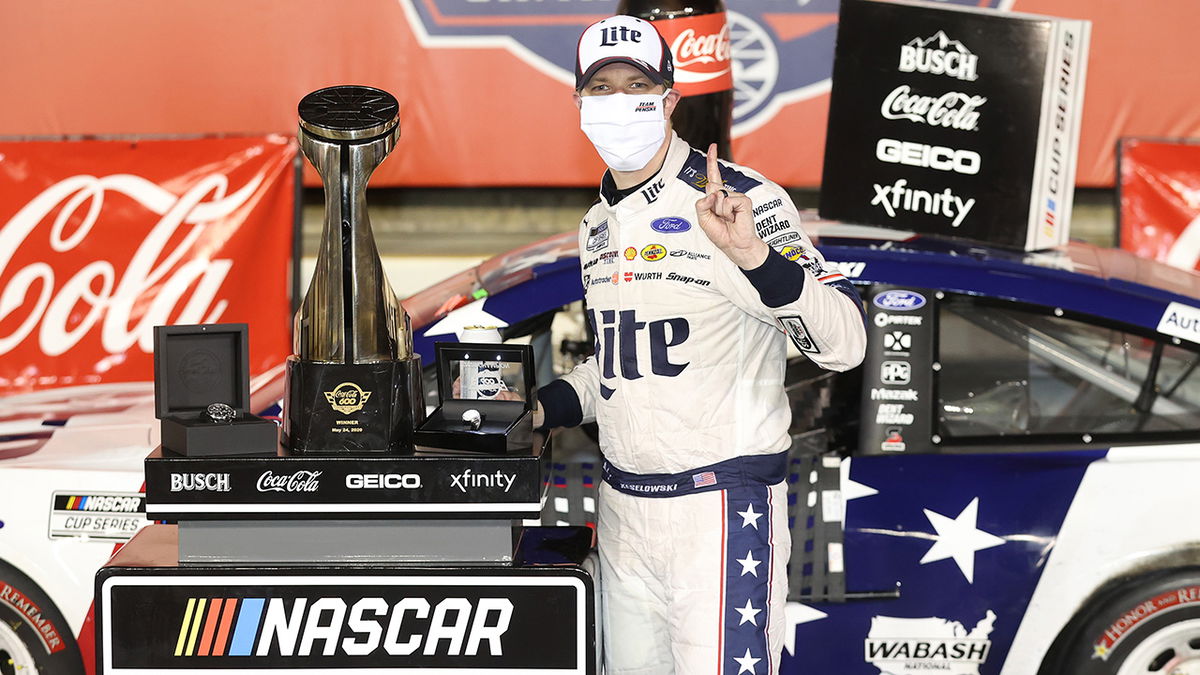 Brad Keselowski now has 33 career triumphs. He even has a title in his possession, which he won in 2012. In spite of the fact that Brad Keselowski has always lost a Cup Series race at MIS in his 22 attempts. No Michigan driver has won a Cup race at MIS.
The Cup Series has a doubleheader at MIS this end of the week with races Saturday and Sunday. He lost the first of the two races to Kevin Harvick by 0.28 seconds. He began in the fifth position while completed in the second position.
Read More: Now You Can Drive as Jimmie Johnson in Ally Racing's New Mini Game
He's now a three-time runner-up at @MISpeedway.

Is today finally the day Michigan's own @keselowski collects that 🏁? pic.twitter.com/AlPgVLiv44

— NASCAR (@NASCAR) August 9, 2020
Keselowski was 0.28 seconds shy of turning into the primary Michigan born driver to win an MIS Cup Series race.
Mlive reports, "When you go to the Olympics, the best thing that can happen to you is that you win the gold. The worst thing that can happen to you is not that you don't place or that you place with a bronze – it's when you get silver," Keselowski said after the race.
"It's the person with the silver medal that sits there and wonders because they know they were so close to their goal and their dream."
Keselowski needs to win this end of the week. Brad says it would be a "heartbreaking," too as his family members would not be there to applaud him.
"If I win a race this weekend, 'kind of hurts' won't even begin to describe how it will feel," Brad wrote in The Players' Tribune.
MIS has been a solid track for Keselowski, in spite of him never winning a race at this track. Brad Keselowski has finished in the best 10 in the greater part of his races. He drove 66 laps last year in the wake of starting 1st, yet came up short on fuel close to the last part of the race. This dropped him from third to the nineteenth. He has completed thrice in the second position at his home race.
Keselowski is enjoying the past few days as he succeeded at New Hampshire Motor Speedway last Sunday. He even marked an agreement on Monday to continue hustling for Team Penske through 2021.
Source: Mlive, The Players' Tribune
Abhay Aggarwal
I am an avid follower of Formula One, Baseball, Cricket, and Lawn Tennis #MercedesAMG #Yankees