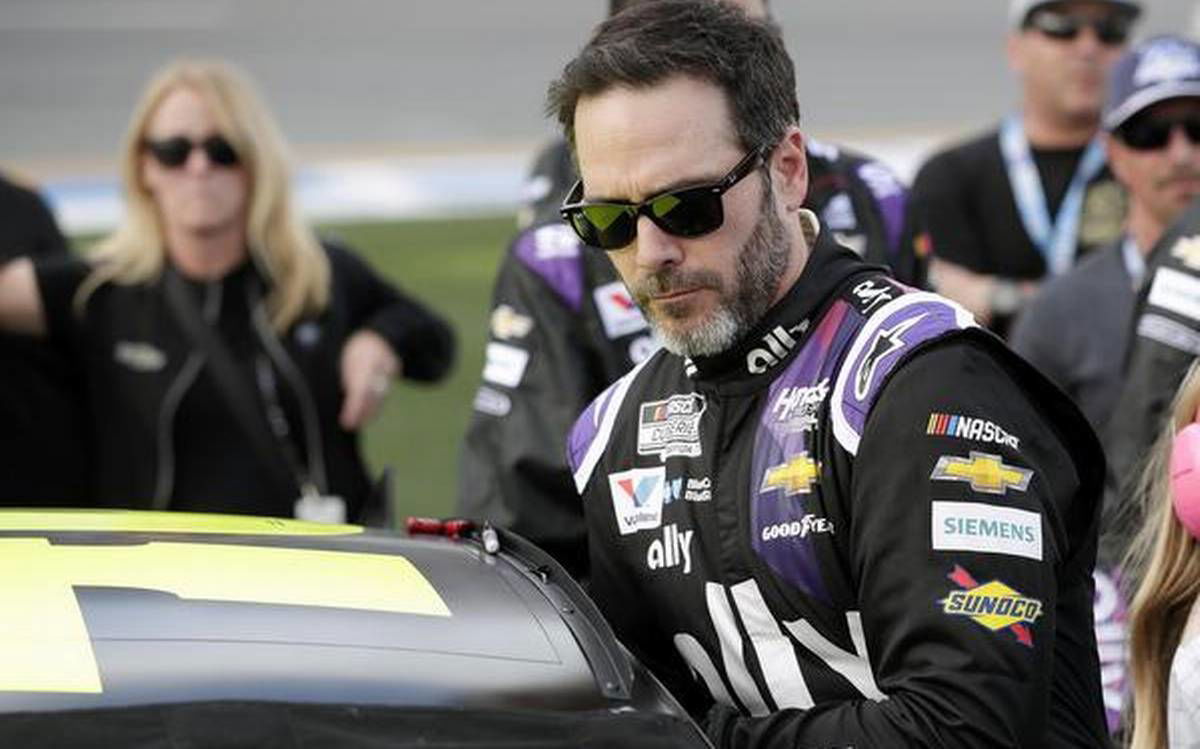 With four races to go, the NASCAR playoff standings are still changing. Ten drivers have won races in 2020. They have secured spots in the 2020 NASCAR Cup Series playoffs.
Only four races in the regular season imply that there won't be in excess of 14 race champs in 2020. All race victors will make the post-season.
Kevin Harvick won Sunday's NASCAR Cup Series race at the Michigan International Speedway. He was the one who won Saturday's race at the same track.
The principal Saturday-Sunday Cup Series doubleheader at the two-mile oval in Michigan was easily bulldozed by Kevin Harvick.
Ryan Blaney and Brad Keselowski are the main drivers who didn't complete Sunday's race. The Team Penske drivers smashed close to the start of Stage 3.
They crashed while fighting for the lead. Keselowski jabbed his vehicle underneath Blaney and lost control. This sent them both colliding in the wall.
The Michigan local had high expectations of winning his first home race. However, the race didn't end well for Brad Keselowski.
READ MORE- NASCAR Starts a Hilarious Campaign to Name Everything After Jimmie Johnson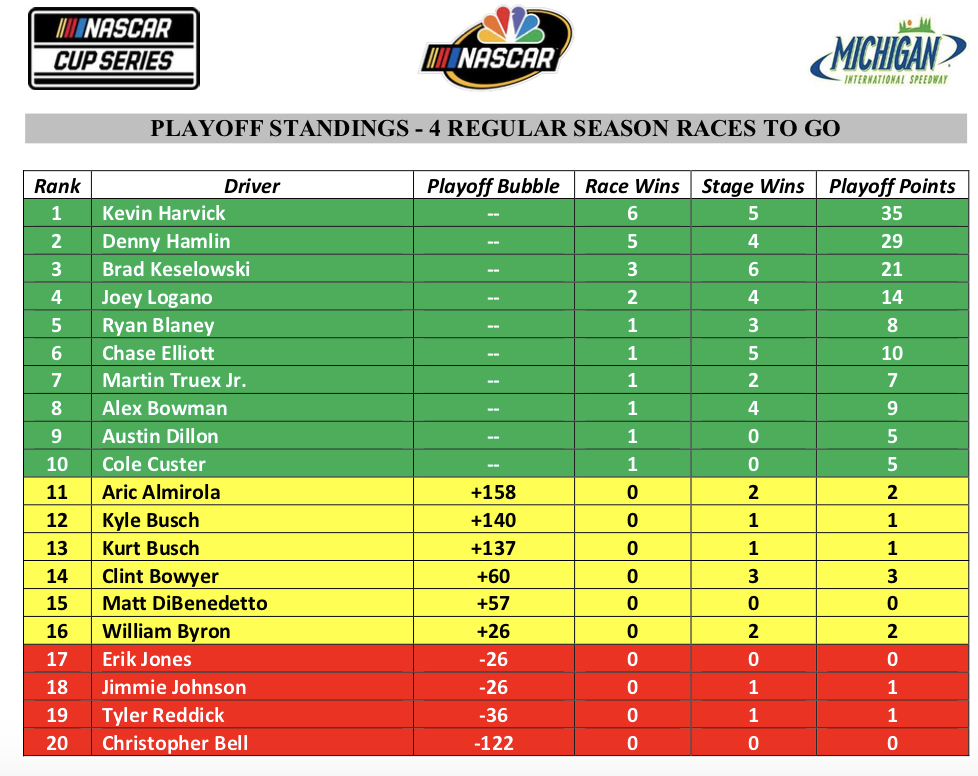 Can Jimmie Johnson make it to the NASCAR playoffs
William Byron sits on the last spot in the standings for the playoffs. He was able to extend his lead after a couple of strong NASCAR Cup Series races at the Michigan International Speedway this weekend.
Byron was 15 points ahead of Tyler Reddick before the Michigan Doubleheader. Byron left Michigan with the lead on Erik Jones and Jimmie Johnson for the final playoff seat. Reddick is now 36 points behind Byron.
For the end of the week, Byron was able to increase one point on Johnson. However, he lost five points to Jones. It is looking tough for the 7-time Champion as only 4 races are left.
Jimmie has only 2 Top-5 finishes as of now in the 2020 NASCAR Cup Series. It will require some strong performances from the 44-year-old to ride out into the sunset a happy man.
SOURCE- NBC Sports- NASCAR
Abhay Aggarwal
I am an avid follower of Formula One, Baseball, Cricket, and Lawn Tennis #MercedesAMG #Yankees