Can Kevin Harvick and Denny Hamlin Continue Their Domination in the 2021 NASCAR Regular Season?
Published 01/05/2021, 8:30 AM EST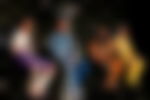 ---
---
One of the biggest stories of the 2020 NASCAR Cup Series season was the domination of Kevin Harvick and Denny Hamlin. Two of NASCAR's most senior drivers won a combined 16 races all year and looked a class apart.
ADVERTISEMENT
Article continues below this ad
Neither of them winning the title came as a major shock to fans and the entire NASCAR community. Harvick's elimination in the Round of 8 of the playoffs was one of the biggest upsets of the season and was followed by Hamlin's inability to win the championship race.
Such are the standards the two drivers have set for themselves, that anything short of a title win for either comes as a surprise.
ADVERTISEMENT
Article continues below this ad
However, Harvick and Hamlin did not display this form just in the 2020 season. In fact, they have combined for 26 wins in the last 72 NASCAR Cup Series races. This amounts to a staggering 36% of races won by just these two drivers in that time frame.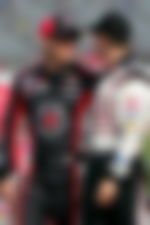 The big question is, can they keep up the domination in 2021 as well?
If they do, can either of them finally keep it up in the playoffs and go on to win the title?
Harvick's recent performances and chances for 2021
Some of Harvick's most dominant performances over the last couple of seasons have come at venues such as the Indianapolis Motor Speedway, Bristol Motor Speedway, and the Darlington Raceway, to name a few.
The 2021 season, though, will present him with a different kind of challenge. NASCAR has added seven road courses on the 2021 calendar, and Harvick has not had the best of times on such tracks in recent years.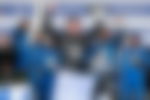 The first road course on the schedule is the Daytona International Speedway Road Course, where NASCAR debuted only last season. Harvick achieved a paltry 17th-place finish there. Additionally, he only has one top-five finish in his last seven road course races in NASCAR.
He has a couple of wins on NASCAR road courses in the past, and can certainly run strongly there if he corrects his mistakes of the last few races. The 45-year-old star is a contender on most tracks, to be honest.
Hamlin's recent performances and chances for 2021
Hamlin set the tone in both the last two seasons with a win in the season-opening iconic Daytona 500. He also has done well at Bristol and earned a playoff win at Talladega last season, which is one of the most challenging races.
On the road courses, Hamlin has a much better recent record than Harvick. He has three top-five finishes in his last five races on such tracks. This includes a second-place finish behind Chase Elliott at the Daytona Road Course last year.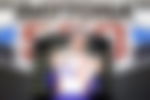 Additionally, he is the newest entrant in the '40-year-olds club.' Hamlin knows time is running out quickly for him now in his quest for a maiden Cup title.
ADVERTISEMENT
Article continues below this ad
Will Kevin Harvick and Denny Hamlin continue to dominate?
There is no reason why Harvick and Hamlin cannot continue their dominance next year as well. However, the likes of Chase Elliott, Kyle Busch, Brad Keselowski, Joey Logano, and Kyle Larson are just a few names who will be breathing down their necks.
After 10 wins in 2019, they combined for 16 wins in 2020. If they keep up such a rate of improvement, they could very well create more history in the 2021 season.
ADVERTISEMENT
Article continues below this ad