Can Kevin Harvick Keep Up With Jimmie Johnson, Dale Earnhardt, Richard Petty for Key NASCAR Record?
Published 03/14/2021, 2:10 PM EDT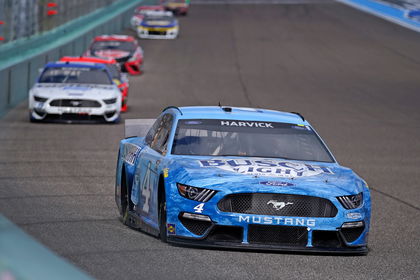 ---
---
The 2021 NASCAR Cup season has seen drivers set several records. While many have already been broken, there are still quite a few that are still going strong. One of them involves Stewart-Haas Racing driver, Kevin Harvick. Apparently, the #4 driver has an impressive streak at the Phoenix Raceway – he has recorded 15 consecutive top-10 finishes at the track.
ADVERTISEMENT
Article continues below this ad
This ties him with at least four drivers, namely Jeff Gordon, Dale Earnhardt, Benny Parsons, and Richard Petty. Next on the hit list is Jimmie Johnson on 17 Top 10s, as well as Earnhardt and Petty on 18 Top 10s each. It is also worth noting that Harvick is the only driver to set the streak at Phoenix.
Additionally, the streak kicked off in 2013, when he won the penultimate race of the season. Since then, he has racked up six wins at the Phoenix Raceway, with a lowest finish of ninth in 2019.
ADVERTISEMENT
Article continues below this ad
Now, the NASCAR veteran will be eager to win at the Phoenix Raceway, or, at the very least, bag another top 10 finish, extending the streak to 16 consecutive races.
Where do the other drivers feature compared to Kevin Harvick?
As mentioned before, Harvick is the only driver to achieve this feat at the Phoenix Raceway. However, the legendary drivers, Dale Earnhardt and Richard Petty did it at the North Wilkesboro Speedway. Meanwhile, the newly-retired Jimmie Johnson achieved it at the Martinsville Speedway. Even Jeff Gordon bagged his 15 consecutive finishes at Martinsville.
ADVERTISEMENT
Article continues below this ad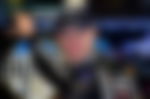 Dale Earnhardt finds himself on the list yet again, this time with 15 finishes at the Richmond Raceway. Additionally, Benny Parsons tied with him at the Bristol Motor Speedway. Finally, Richard Petty also recorded a 15-race Top 10 streak at the Dover International Speedway.
Now, Harvick will be eager to break away from the five-way tie and slot in behind Johnson. If he manages to finish in the Top 10 in tonight's race, as well as the season finale, he will be one behind Earnhardt and Petty. If he can repeat the feat next year as well, he will hold the all-time record.
ADVERTISEMENT
Article continues below this ad