Can Kyle Busch End Denny Hamlin's NASCAR Daytona 500 Dominance With a Win in 2021?
Published 02/02/2021, 5:30 AM EST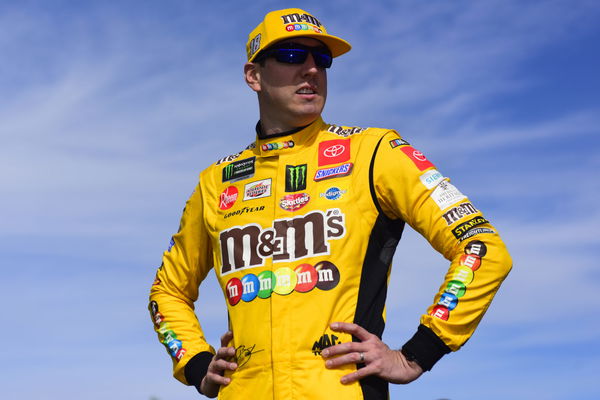 The 2021 NASCAR Cup season will kick off with the Daytona 500. Out of the current drivers, Denny Hamlin has won it the most number of times. Hamlin has won the iconic event at least three times, though he is far away from Richard Petty's tally of seven wins. This does beg the question, can Hamlin make it four wins, or will someone like Kyle Busch or a Chase Elliott stop him?
Admittedly, it would be difficult for the #18 driver to break Hamlin's streak. This is largely because the 35-year-old has never won the Daytona 500.
In fact, Hamlin is on the verge of scoring a hat-trick of consecutive Daytona 500 victories. To make matters even better for the veteran, nobody has ever taken three consecutive triumphs.
ADVERTISEMENT
Article continues below this ad
Not even the living legend, Richard Petty, has been able to achieve this feat. It is safe to say that if the #11 driver manages to win in 2021, he could very well be in a league of his own. Aside from his 2019 and 2020 wins, he also won in the 2016 season. So, the big question is, can Kyle Busch finally get on the scoreboard and break Hamlin's streak?
Kyle Busch is capable of winning the Daytona 500
ADVERTISEMENT
Article continues below this ad
As a double Cup Series champion, Kyle Busch is a proven winner. In fact, he has won at the Daytona International Speedway, albeit in the Coke Zero Sugar 400 in the 2008 season. Heading into the 2021 Cup season, he will be extremely fired up. This is largely because he endured a nightmarish 2020 campaign.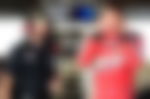 To be precise, Busch did not visit Victory Lane until the playoff race at the Texas Motor Speedway. By then, he was well out of the playoff running, so the win had no value, other than being a consolation prize.
ADVERTISEMENT
Article continues below this ad
For the 2021 Cup Series season, though, Kyle Busch will be eager to make amends and put up a better fight. Besides, what better way for a redemption arc to begin than to take a win at the Daytona 500?