Can Kyle Larson Convert Impressive Top-10, Top-5 Record Into More Wins in 2021 NASCAR Season?
Published 01/20/2021, 7:45 AM EST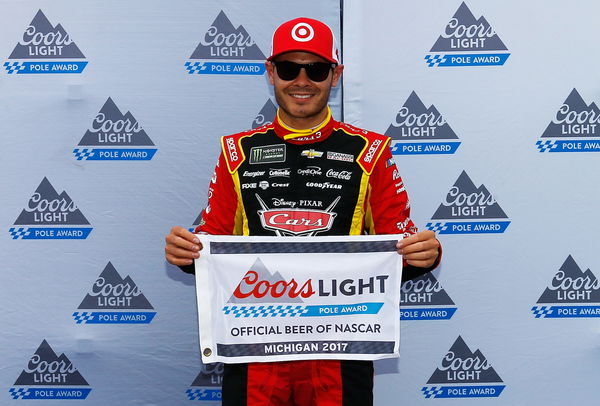 ---
---
After a second consecutive Chili Bowl triumph, Kyle Larson is moving his focus completely towards his NASCAR comeback season. Looking at Larson's achievements as a racer over the last year and his past performances in NASCAR, many drivers in his position would feel they do not have much left to prove.
ADVERTISEMENT
Article continues below this ad
However, Larson has a lot of unfinished business in NASCAR, given the ability he possesses. NASCAR is a different ball game altogether. After missing almost the entire 2020 season, he will be itching to get back on the race track.
Larson is already a six-time race winner in NASCAR. However, those wins came over six seasons and 223 races, and given his caliber he should've won a lot more in that span.
ADVERTISEMENT
Article continues below this ad
It is also important to note that he did not have the sort of equipment at Chip Ganassi Racing (CGR) with which he is expected to be a consistent race winner. Despite not winning more races, Larson's consistency to be among the frontrunners is quite evident by his results.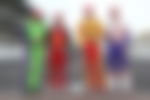 Kyle Larson has produced some stunning consistency in NASCAR
He has finished in the top-10 in 45% of his Cup Series races so far, with 101 top-10 finishes. Also, 25% of his 223 races saw him score top five finishes, doing so 56 times.
This shows his consistency in the top division, a big reason why he is considered such a good driver. With the move to Hendrick Motorsports, Larson is expected to do even better now with superior equipment compared to CGR.
He is known to be a better driver on intermediate tracks as opposed to short tracks, superspeedways, or road courses, where his teammate Chase Elliott excels. Only two of Hendrick Motorsports' seven wins in 2020 came on intermediate tracks; they are much better on the other tracks.
Can Larson utilize the full extent of his abilities?
ADVERTISEMENT
Article continues below this ad
Larson's strength is intermediate tracks. However, driving a Hendrick car presents a different picture altogether. Maybe, with better race cars and equipment at Hendrick, he could finally show how well he can perform on superspeedways, road courses, and short tracks too, in NASCAR.
Larson, his No. 5 team, and his fans will learn those things with time as he finds his range with the new team. However, it is now time for the 28-year-old to make a lot more of those consistent top-five and top-10 runs and win more races in the Cup Series.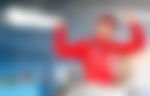 It would be asking a lot from him to start finishing strongly and win races right out of the blocks. But that needs to happen sooner than later for the star driver.
ADVERTISEMENT
Article continues below this ad