Can Michael McDowell and Austin Cindric Take Two Daytona Wins in the Same Season?
Published 08/25/2021, 2:04 PM EDT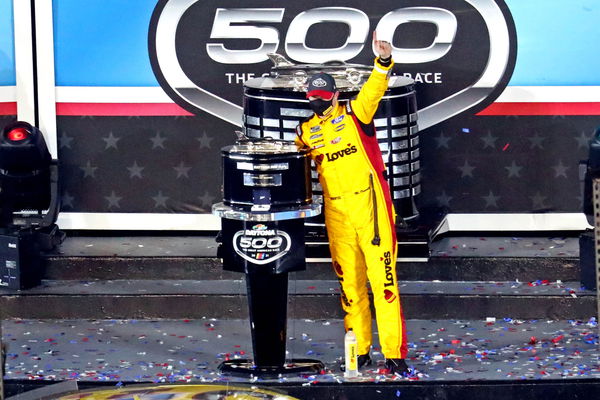 ---
---
Earlier this year, Michael McDowell drew first blood when he won the Daytona 500. Just a day earlier, Austin Cindric began his title defense with a win at Daytona as well. Very few drivers have achieved this feat, and the list includes Fireball Roberts in 1962 and Cale Yarborough in 1968. LeeRoy Yarbrough, Bobby Allison and Jimmie Johnson have all managed to achieve the feat as well.
ADVERTISEMENT
Article continues below this ad
Now, it remains to be seen if McDowell can add his name to that star-studded list. Back in mid-February, McDowell managed to dodge a fiery wreck and emerge in the lead and eventually win. Admittedly, he did cause that accident when he accidentally tagged Brad Keselowski.
ADVERTISEMENT
Article continues below this ad
He confessed that he intended to give the Penske driver a helping shove from behind. McDowell's plan was to push Keselowski for the whole lap, before pouncing at Turn 4. Sadly, it went horribly wrong for the #2 driver, while Michael McDowell escaped unscathed.
ADVERTISEMENT
Article continues below this ad
Can Michael McDowell and Austin Cindric repeat the feat?
Theoretically , it is possible for them to try and win. However, this is easier said than done, though Cindric could be in a better position to triumph, as he is in a quicker car. The bad news is that he has quite the mountain ahead of him from 14th place on the grid. Meanwhile, in the Cup Series, McDowell is starting from 18th on the grid, which will make life difficult for him.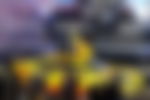 Of course, stranger things have happened at the Daytona International Speedway. February's Daytona 500 race was enough proof of that because Michael McDowell was an unexpected name to add to the winner's list. Nevertheless, he will hope for an encore this Sunday when the Cup Series drivers tackle the track. Meanwhile, in the Xfinity Series grid, Austin Cindric will want to continue his good form.
ADVERTISEMENT
Article continues below this ad